MacArthur's Hand-Written Notes During The 1944 Admiralty Islands Campaign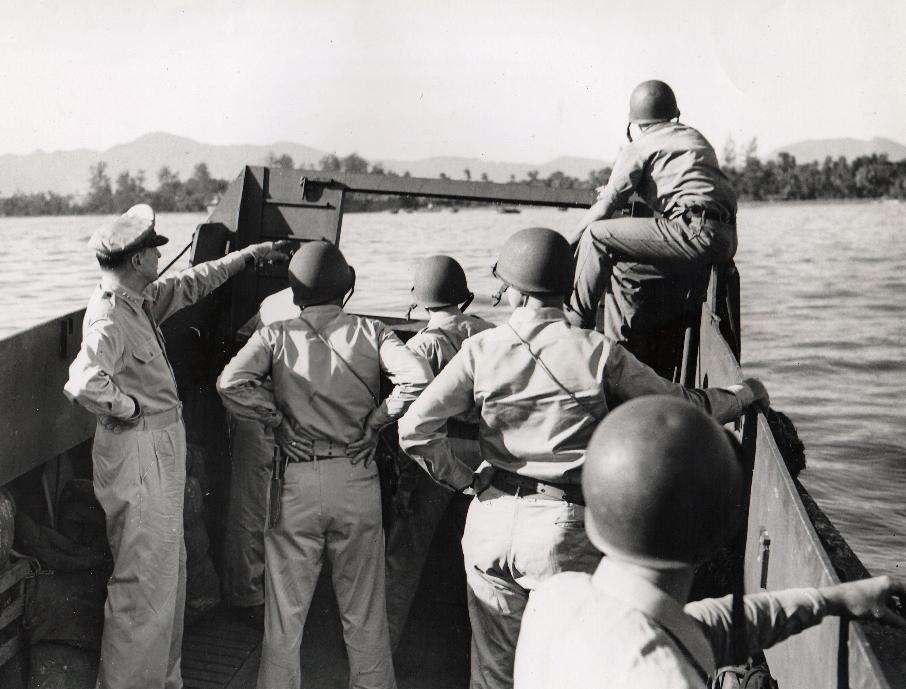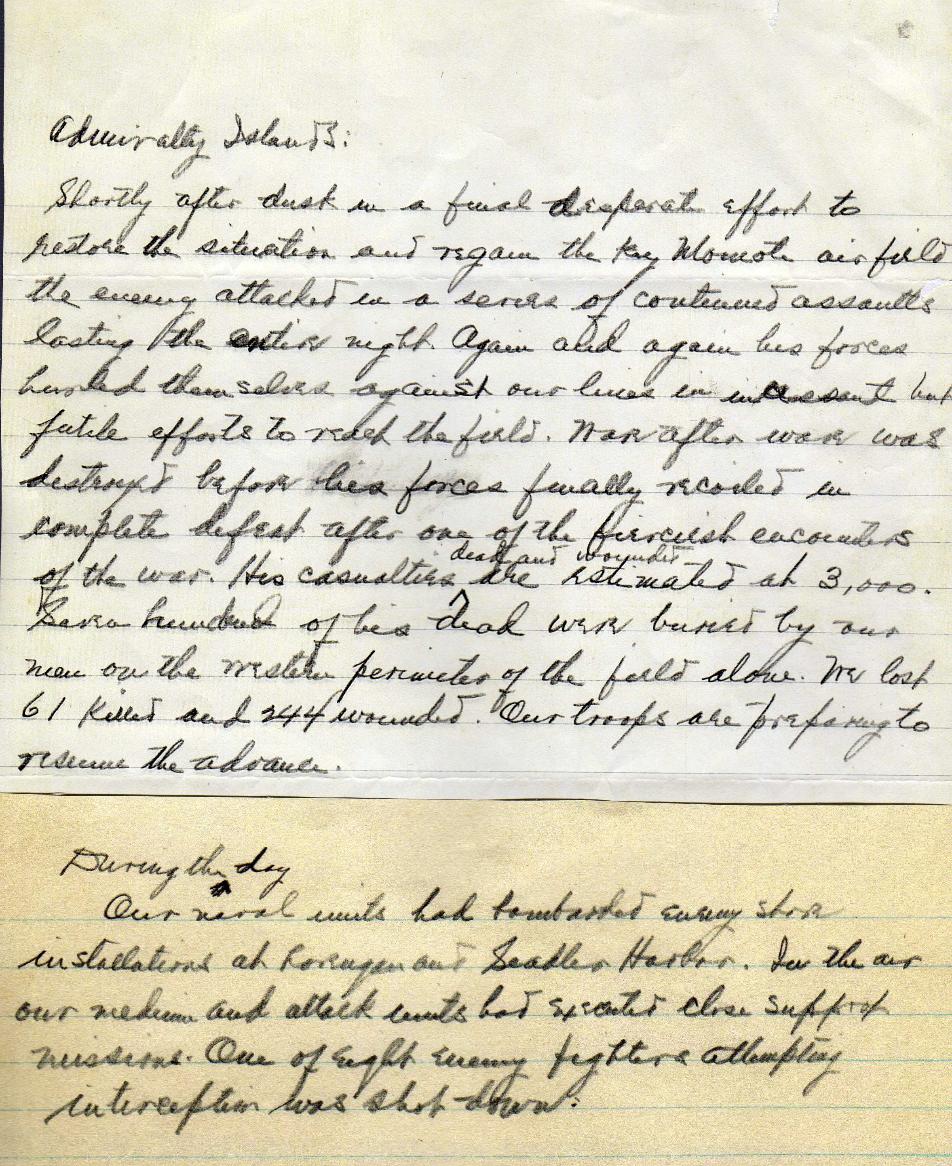 These notes were prepared by General MacArthur while the battle to retake Momote and Seadler Harbor was underway, February 29, 1944. The MacArthur Library believes they were then radioed to General George C. Marshall at the War Department. Purchased from the Estate of the late General LeGrande Diller, MacArthur's Information Officer.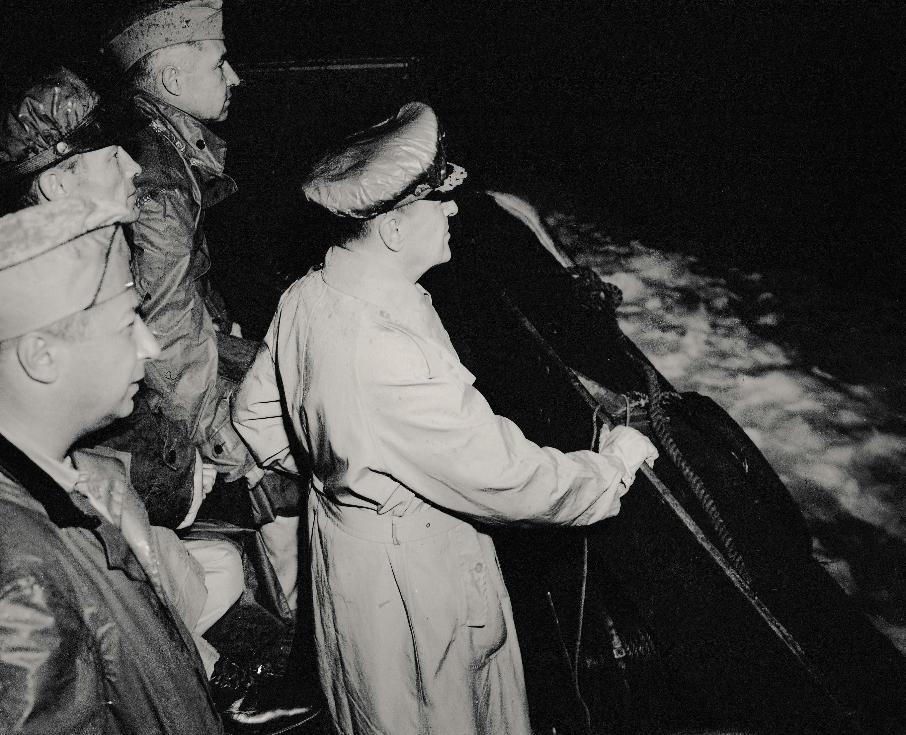 MacArthur His Aides Viewing the Shelling Of Los Negros, February 29, 1944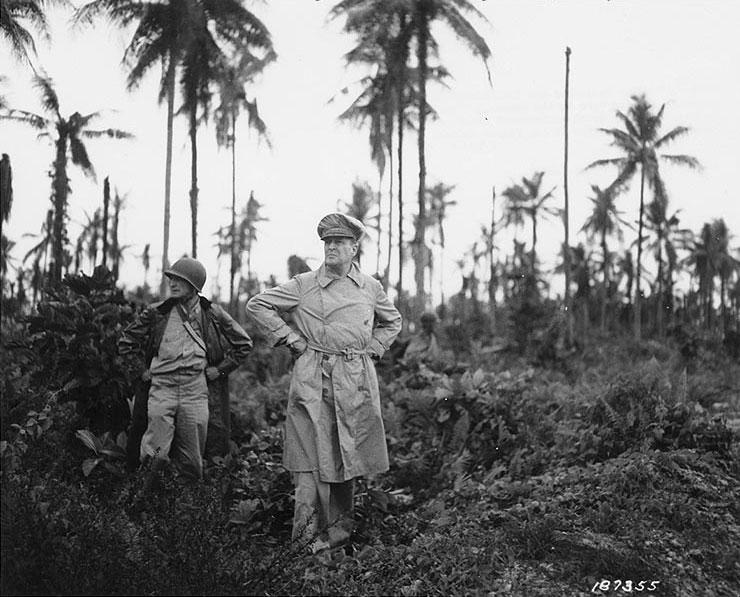 MacArthur and his acting aide Colonel Lloyd Lehrabas inspected the results of the heavy naval bombardment on Los Negros, Admiralty Islands, February 29, 1944.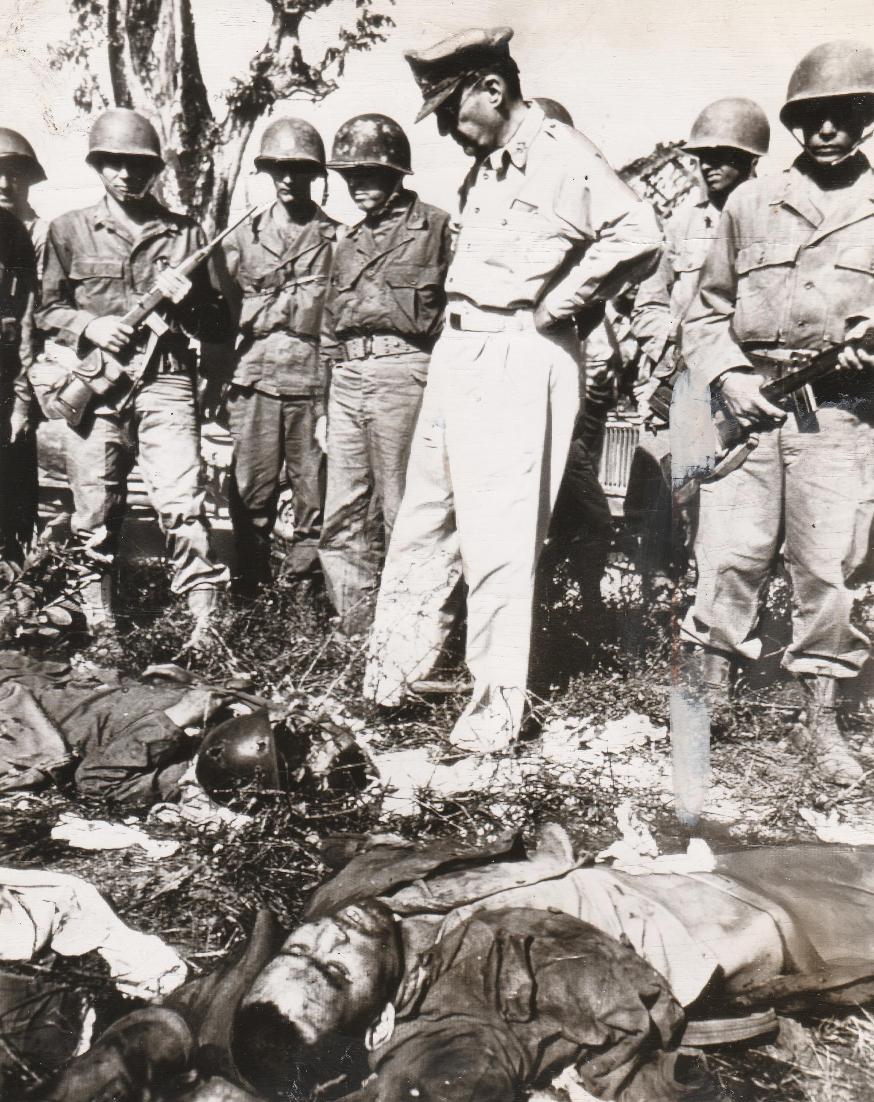 Inspecting the bodies of dead Japanese soldiers on Los Negros, February 29, 1944