MacArthur Offers Military Advice To Lord Admiral Mountbatten, 1942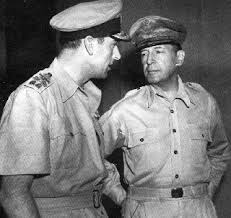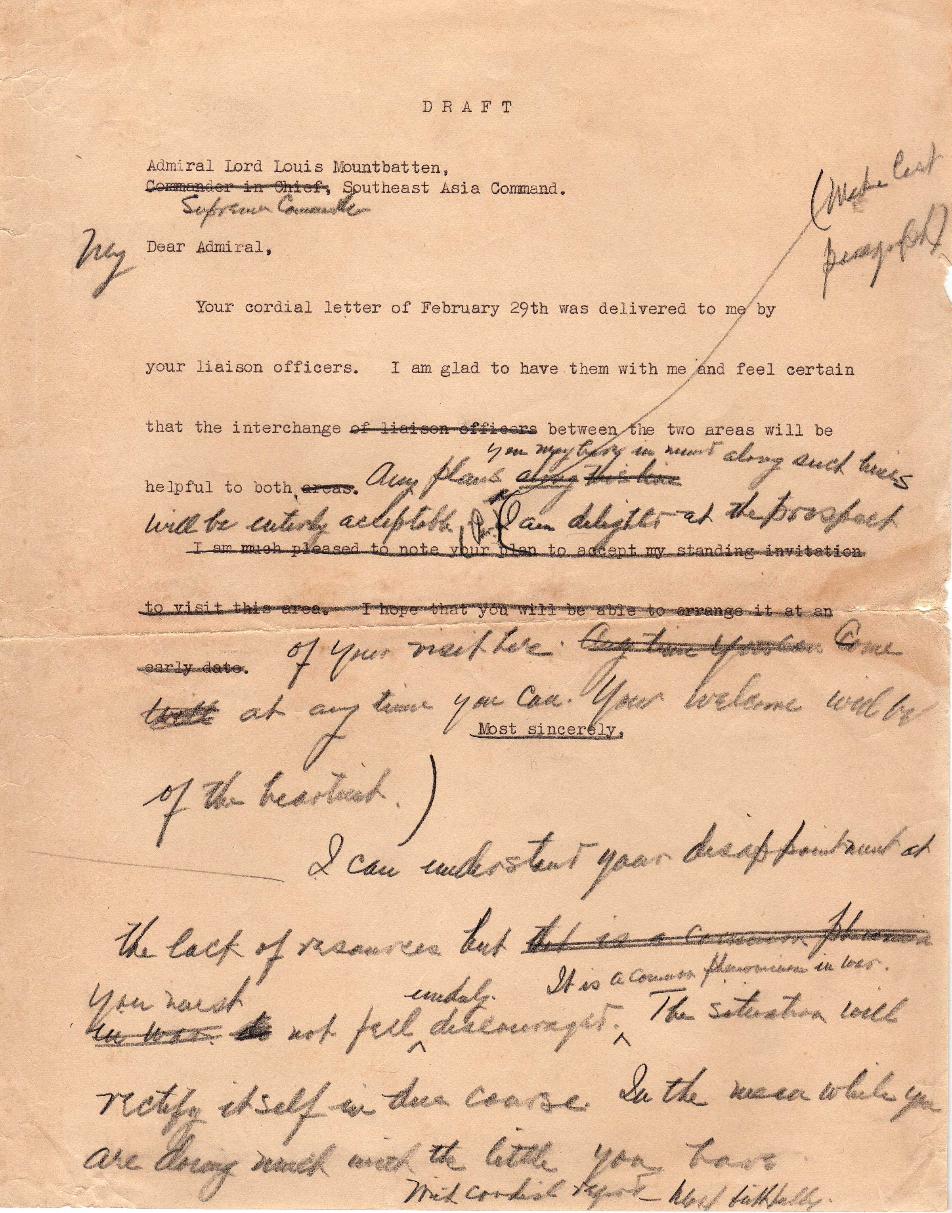 Undated draft, probably 1944, with hand-written corrections of a letter from General Douglas MacArthur to Admiral of The Fleet Lord Louis Mountbatten, Supreme Allied Commander for S.E. Asia during WWII. Mountbatten had shared his frustration over a lack of resources with MacArthur and the General offered him advice: "You must not feel unduly frustrated at the lack of resources but you must not feel unduly discouraged. It is a common phenomenon in war. The situation will rectify itself in due course. In the meantime you are doing much with the little you have." MacArthur then goes on to invite Mountbatten to visit him at his headquarters where his welcome "Will be of the heartiest." Purchased from the Estate of the late General LeGrande Diller.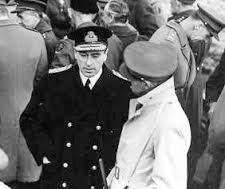 Thanks, Gary. Glad to know that somebody watches C-SPAN3! Yes, I have seen that advice to Mountbatten and it seems to be a case of MacArthur being the preacher even as he pleaded a different tune to the Joint Chiefs. Walt Borneman, Author of "MacArthur At War: World war II In The Pacific"