1884 Siege of Khartoum - 100 Piastre Banknote Signed by Charles Gordon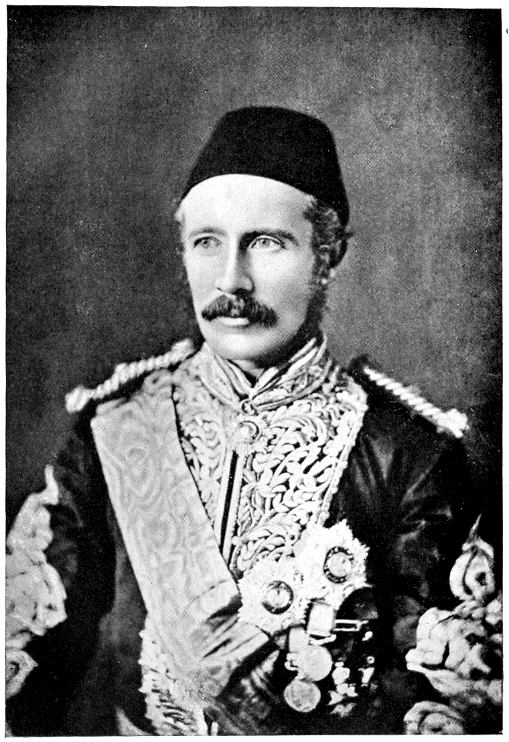 Charles Gordon was born on 28 January 1833, the son of a senior army officer. He was commissioned into the Royal Engineers in 1852. He distinguished himself in the Crimean War (1853 - 1856) and in 1860 volunteered for the 'Arrow' war against the Chinese. In May 1862 Gordon's corps of engineers was assigned to strengthen the European trading centre of Shanghai, which was threatened by the insurgents of the Taiping Rebellion. A year later he became commander of the 3,500-man peasant force raised to defend the city. During the next 18 months Gordon's troops played an important role in suppressing the Taiping uprising.
He returned to England in January 1865, where an enthusiastic public had already dubbed him 'Chinese Gordon'. In 1873, he was appointed governor of the province of Equatoria in the Sudan. Between April 1874 and December 1876 he mapped the upper Nile and established a line of stations along the river as far south as present day Uganda. He was then promoted to governor general, where he asserted his authority, crushing rebellions and suppressing the slave trade. However, ill health forced him to resign and return to England in 1880 before travelling once more to places including India, China and South Africa.
In February 1884 Gordon returned to the Sudan to evacuate Egyptian forces from Khartoum threatened by Sudanese rebels led by Muhammad Ahmad al-Mahdi. Khartoum came under siege the next month and on 26 January 1885 the rebels broke into the city, killing Gordon (apparently against al-Mahdi's instructions) and the other defenders. The British relief force arrived two days later. The British public reacted to his death by acclaiming 'Gordon of Khartoum', who had had a strong Christian faith, a martyred warrior-saint and by blaming the government, particularly William Gladstone, for failing to relieve the siege. However, historians have since suggested that Gordon defied orders and refused to evacuate Khartoum even though it remained possible until late in the siege.
This very rare 100 Piastre currency banknote from British Occupied Sudan was issued and personally signed by General Gordon during the Siege of Khartoum in 1884 to pay his troops. The note was backed by Gordon's "personal guarantee." Most of the notes issued were signed with a facsimile hectograph signature (see samples below). Only a few were hand-signed as is this one.
Banknote With Gordon's Authentic Signature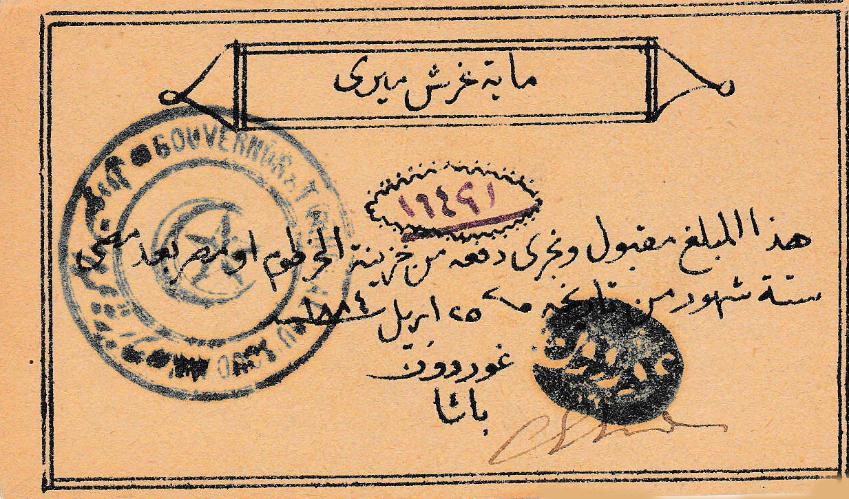 TwoBanknotes with Facsimiles of Gordon's Signature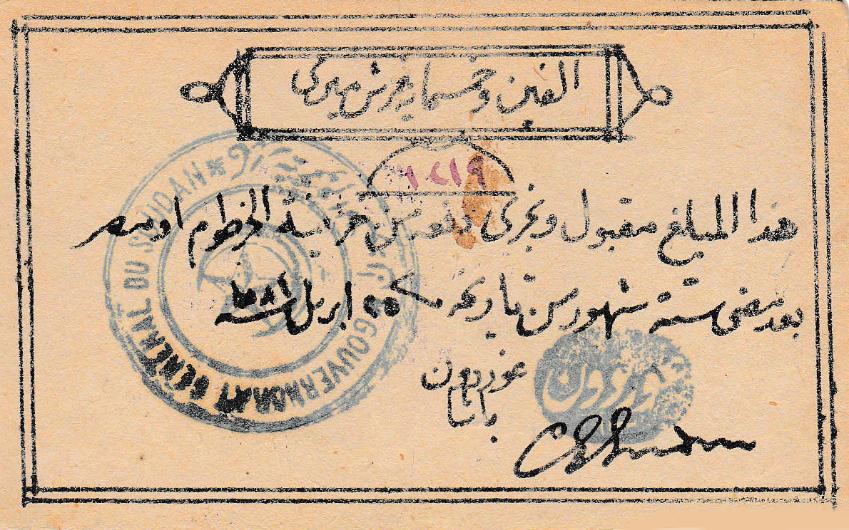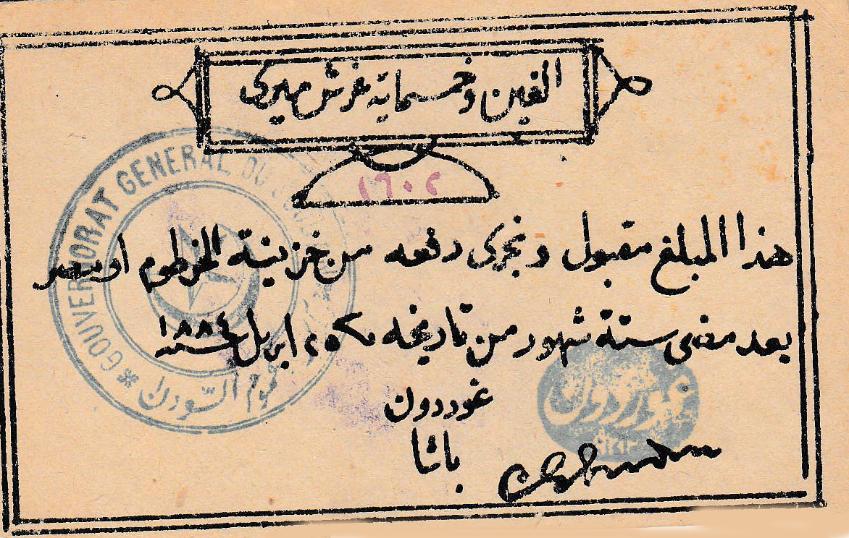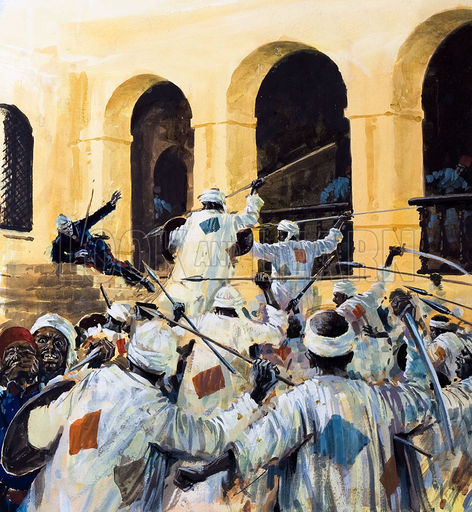 The Death of General Charles Gordon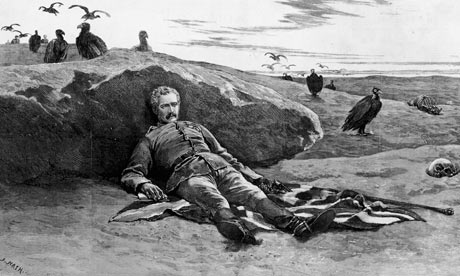 Statue of Charles Gordon in England