General Eichelberger Signs Photo For Journalist George Durno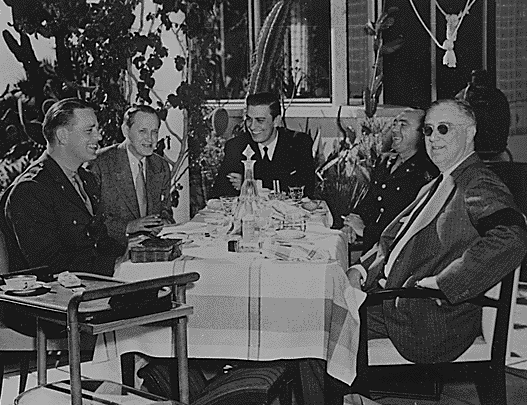 At the Casablanca Conference. Left to right, Elliot Roosevelt, Harry Hopkins, Franklin D. Roosevelt, Jr., George Durno, President Roosevelt.
George Durno was a foreign correspondent with the International News Service (INS) during the South-West Pacific military campaign in WWII. He served as president of the White House Press Correspondents Association from 1933-1934 and became friends with General Robert Eichelberger. Durno also covered the 1943 Casablanca Conference. Eichelberger inscribed this photograph to Durno in 1948, "For my friend George Durno with memories of the South-West Pacific and warmest regards, Robt. Eichelberger, Commanding General, 8th Army, July 1948"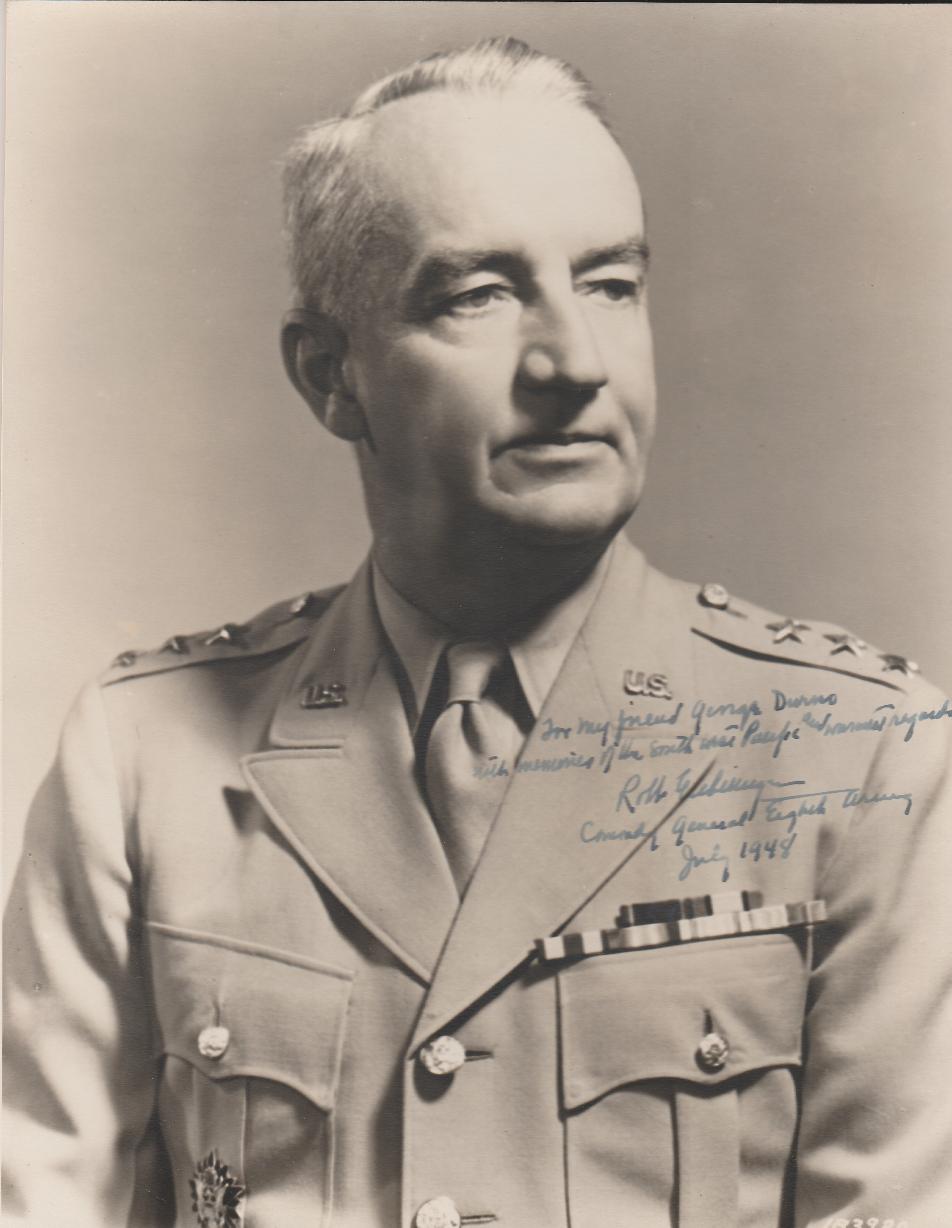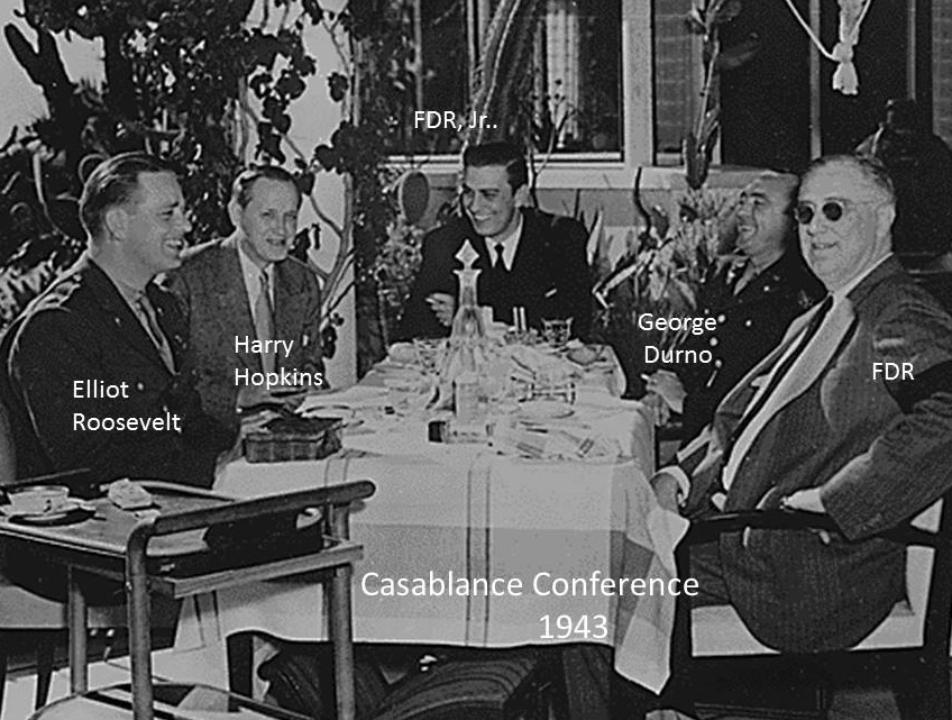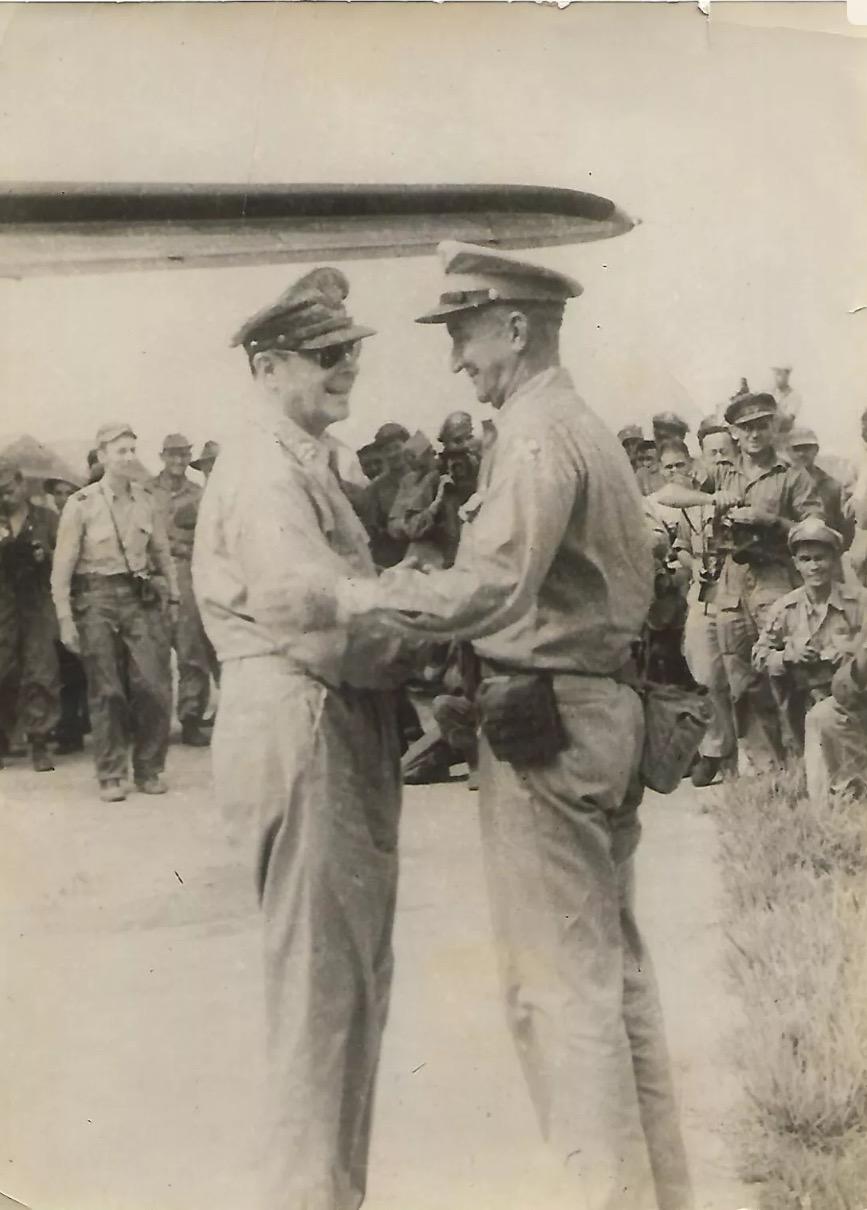 MacArthur and Eichelberger