Lenin's Widow Krupskaya Responds To Students' Condolences, 1924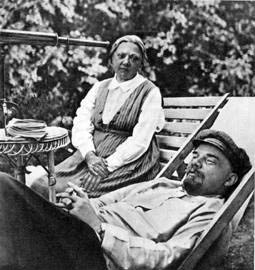 Nadezhda Krupskaya was a Soviet revolutionary, educator, head of the Political Committee for Education, full member of the Central Committee of the Communist Party, and wife of Vladimir Ilich Lenin. In 1922 and 1923, when Lenin was seriously incapacitated with illness, Krupskaya quarreled with Stalin whom she found rude and boorish. After Lenin's death in 1924 she served on a weakened Central Committee of the Party. During the height of the Purges she tried to save some of Stalin's victims. Although Stalin gave a eulogy at her funeral in 1939, her works were suppressed until Khruschev came to power years later. Krupskaya played a crucial role in establishing the Soviet Communist Party, building up the political education apparatus that reached millions of people, and keeping womens's issues on the political agenda. In this letter, dated Moscow, February, 1924, she writes to students at a "workers university in response to condolences offered upon the death of Vladimir Lenin. The letter says in part,"To meet the challenges that face us, you must study...My generation of Communists is getting old, and is gradually leaving the political stage. It is up to you, young workers and peasants, to continue the struggle."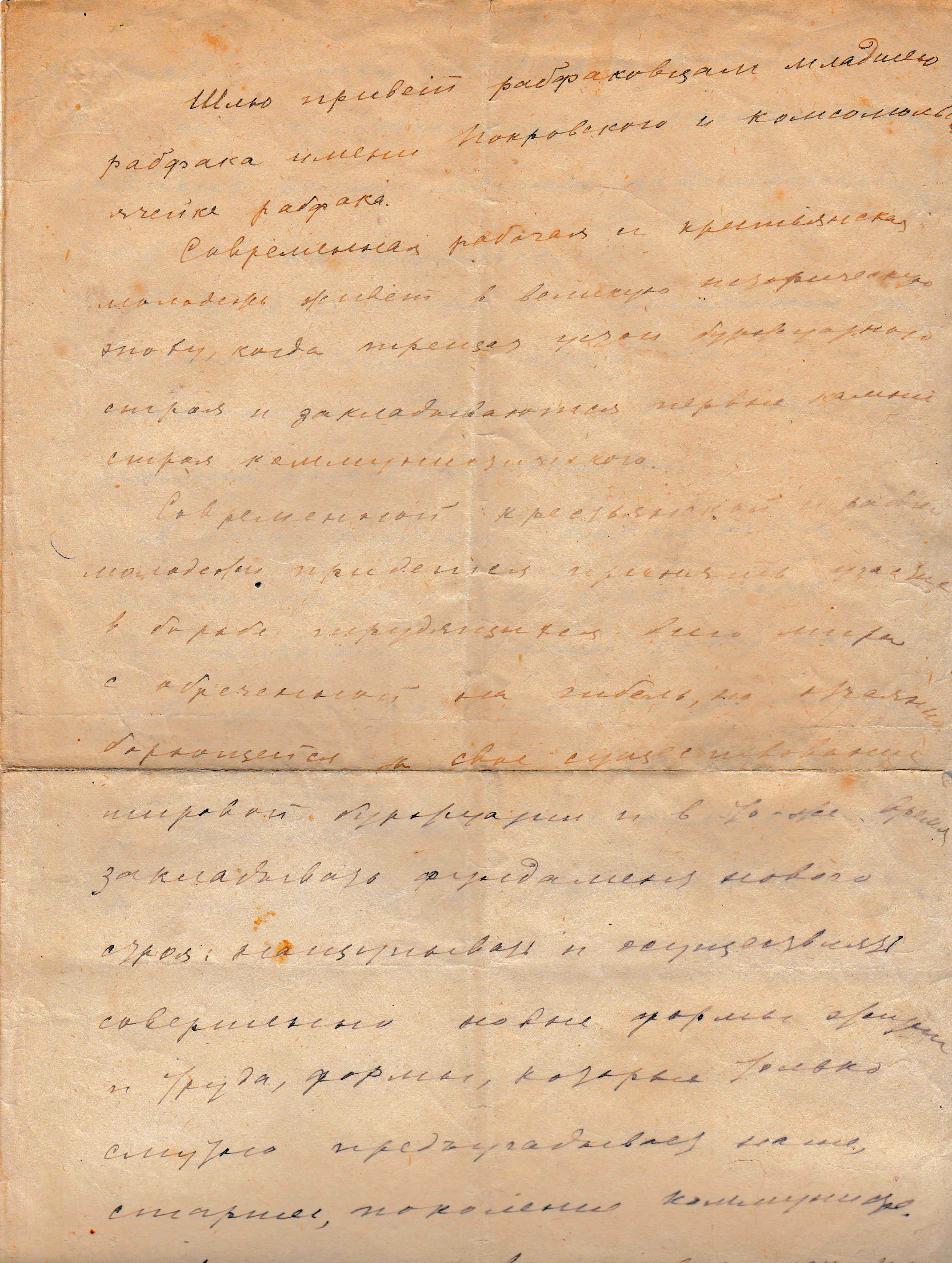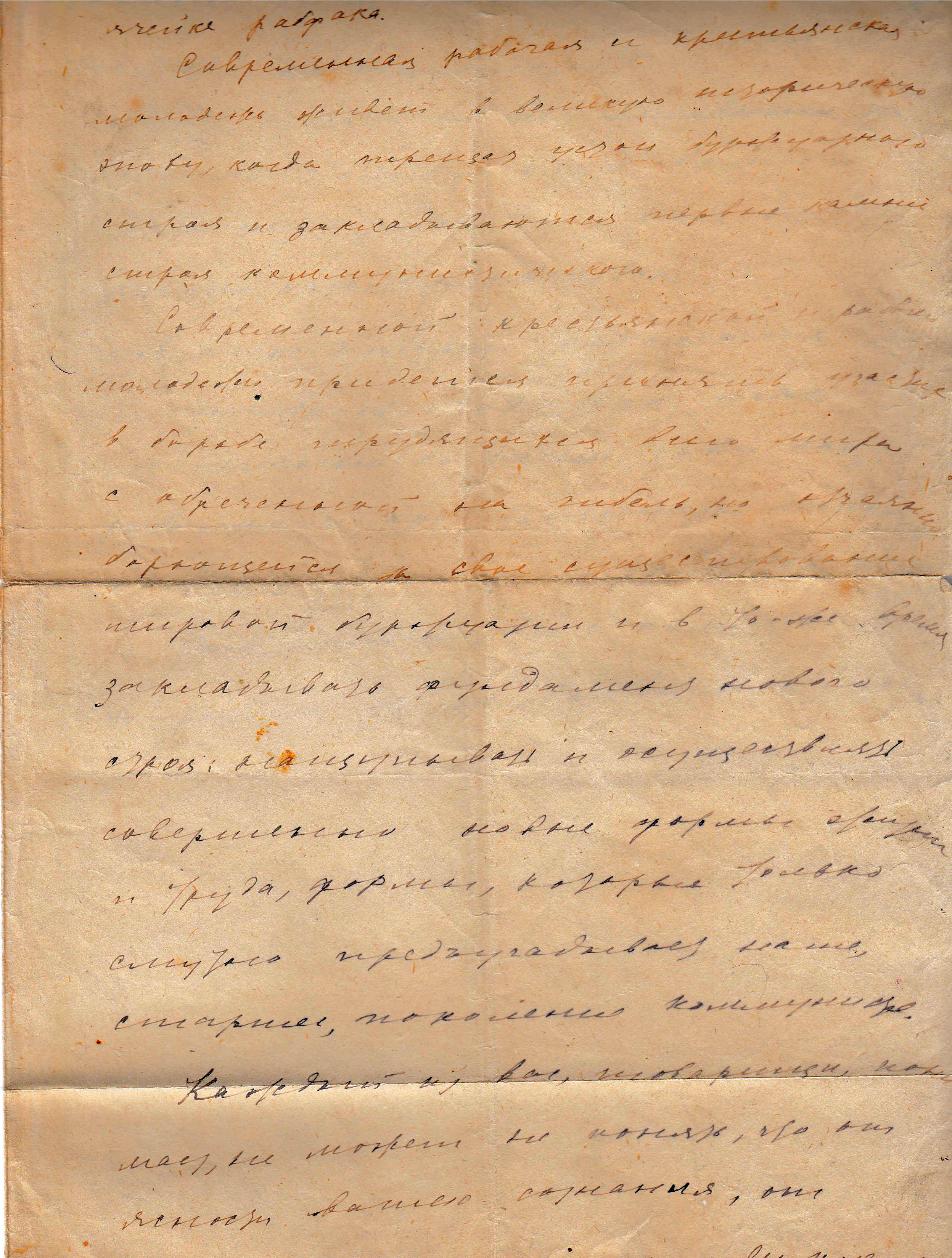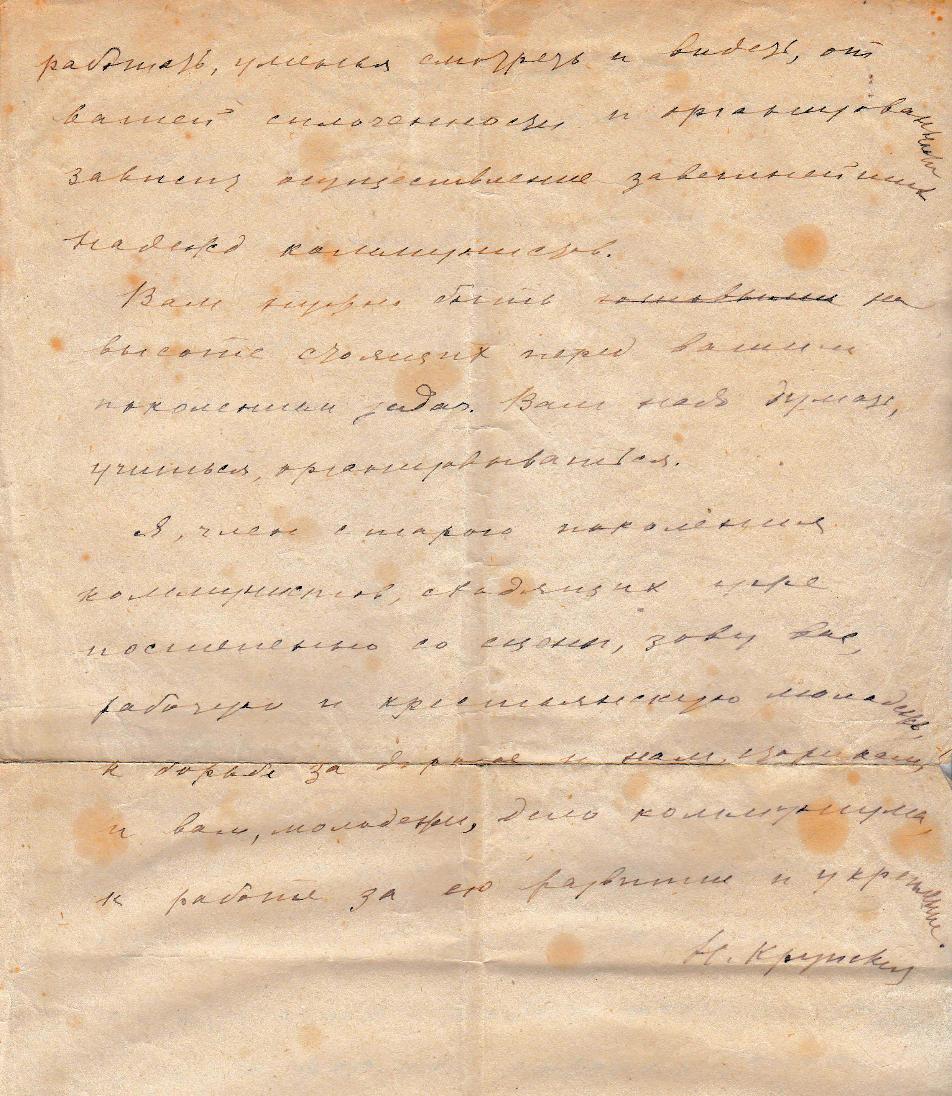 Rare photograph of Krupskaya Lenin inscribed to a Russian librarian friend named Nina Glotowa. "To Nina, N. Krupskaya, 14/11/34"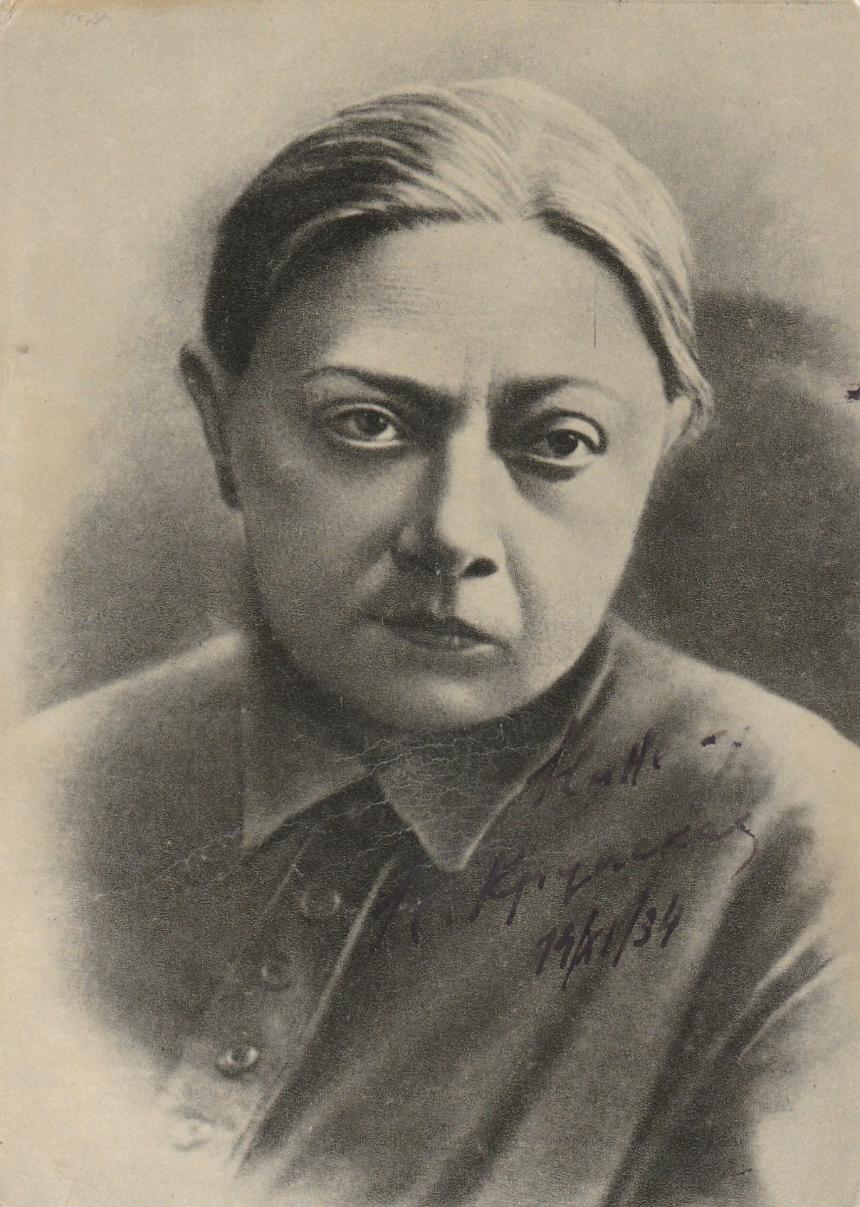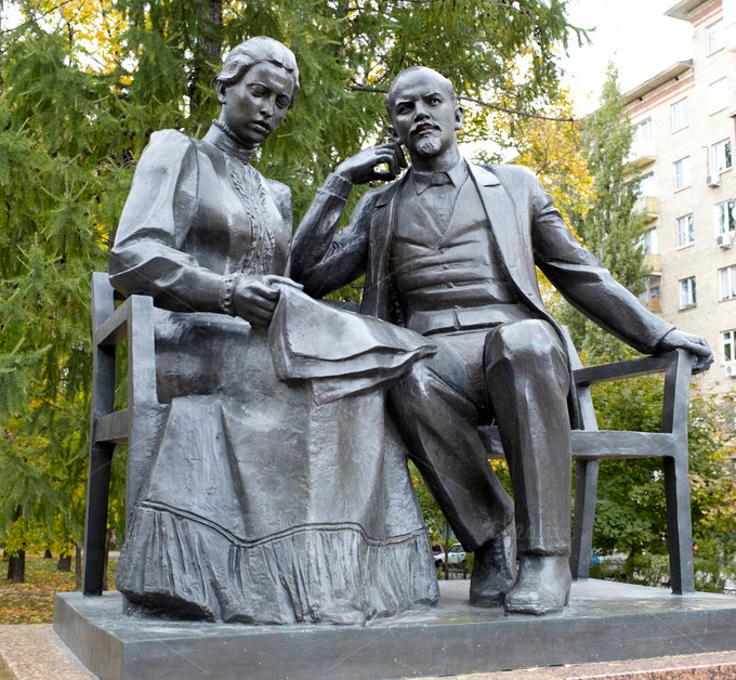 Commemorative Statue Of Vladimir Lenin with Nadezhda Krupskaya, Nevinsky Prospect, Moscow