General MacArthur's WWII Flagship - The USS Boise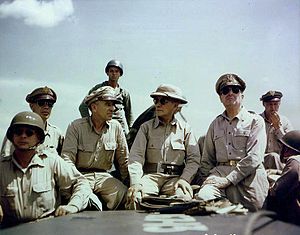 When the invasion of Luzon in the Philippines took place on January 9, 1945 General Douglas MacArthur was on board a light-cruiser, the U.SS. Boise (CL 47). He watched as the ship was near-missed by a bomb and torpedoes fired by midget Japanese submarines. He issued a General Headquarters communique which read: "The decisive battle for the liberation of the Philippines and the control of the southwest Pacific is at hand. General MacArthur is in personal command at the front and landed with his assault troops. LIFE photographer Carl Mydans took the famous photograph (shown below) of General MacArthur wading to shore after disembarking from the U.SS. Boise. This placard, listing the specifications and history of the U.S.S. Boise's role in World War II, came from the actual ship.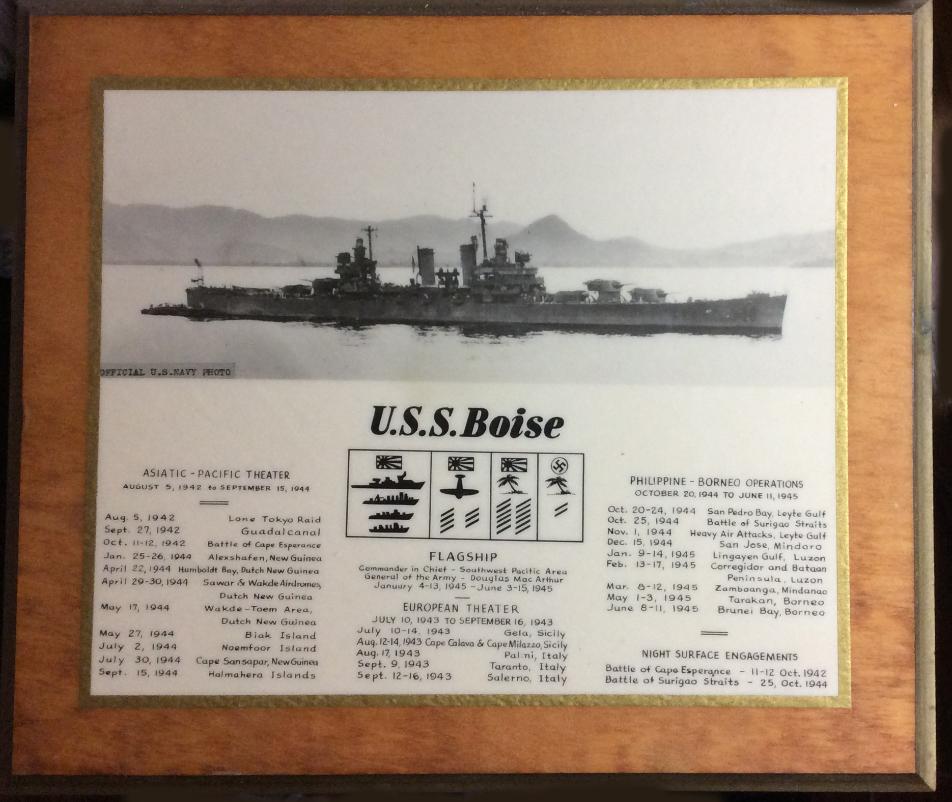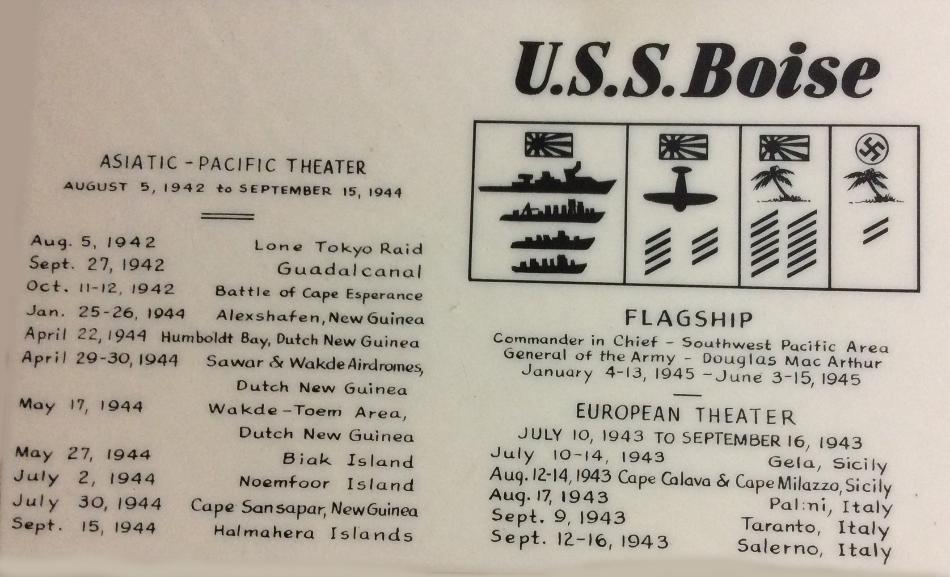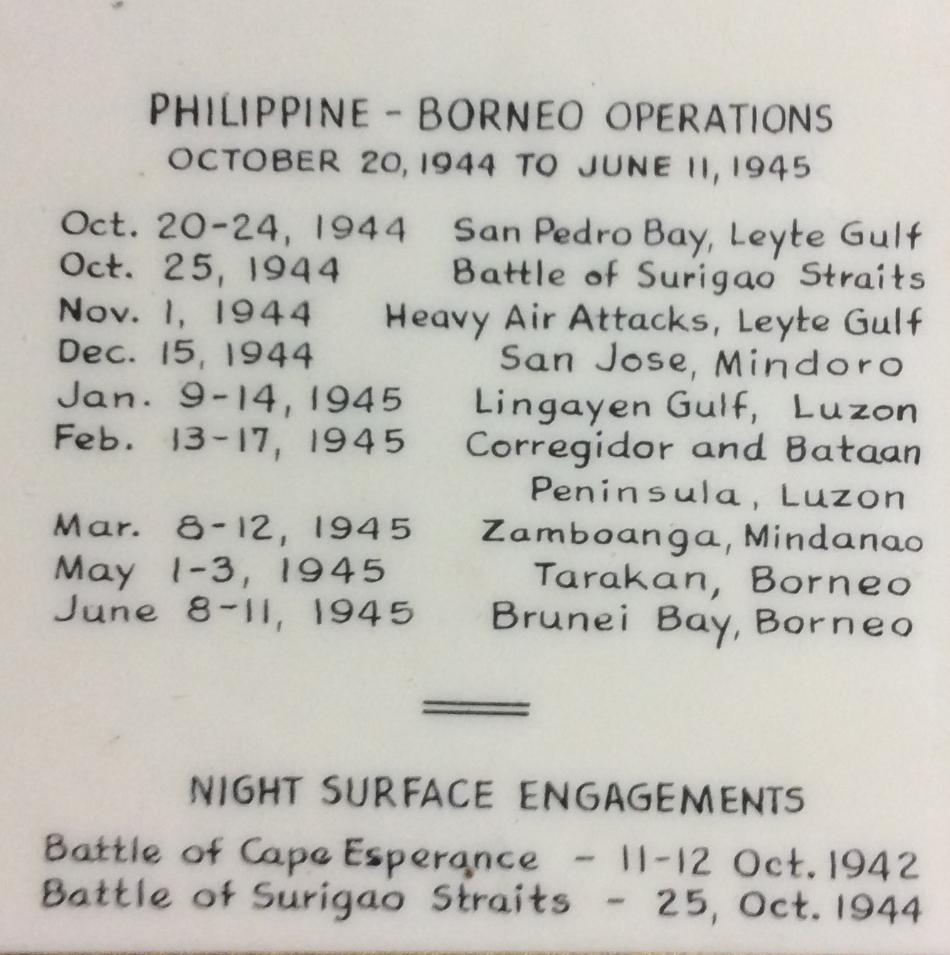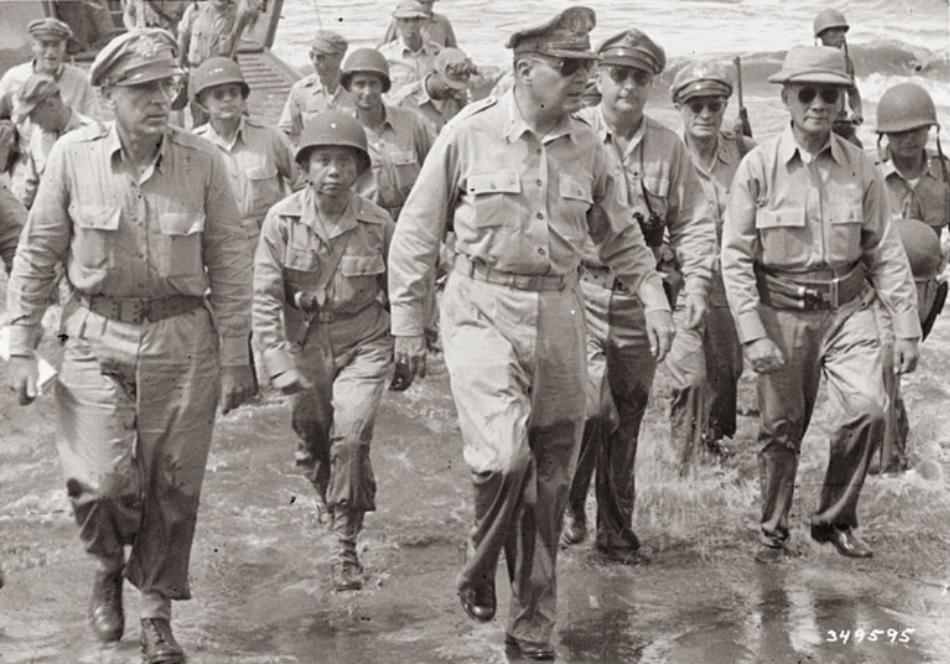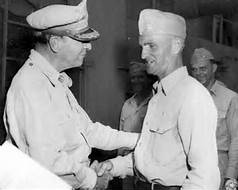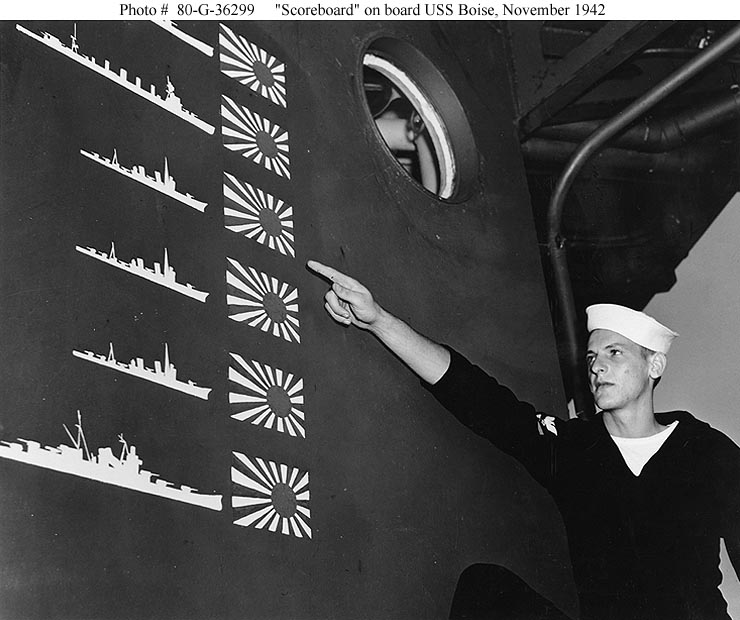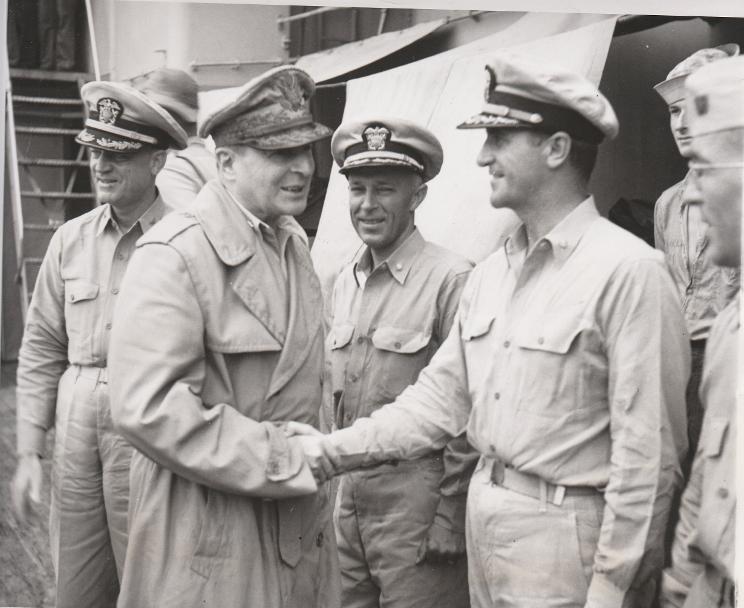 MacArthur and his acting aide Colonel Lloyd Lehrabas inspected the results of the heavy naval bombardment on Los Negros, Admiralty Islands, 29 Feb 1944.