After Dismissal By President Truman,General MacArthur Returns To The States In 1961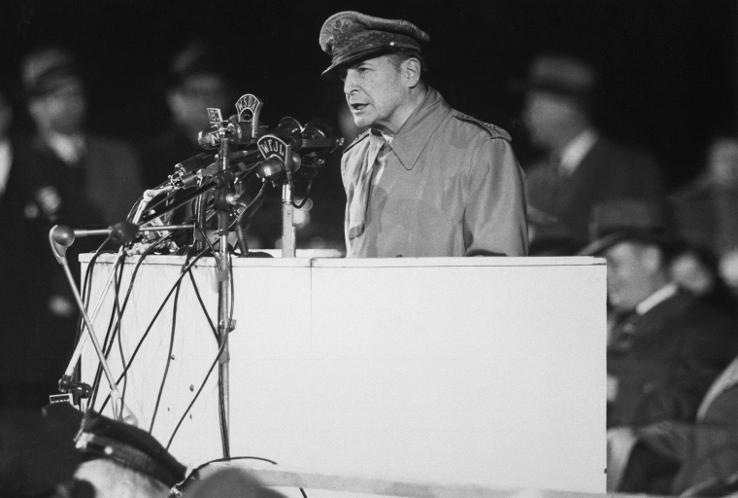 Following disagreements on the conduct of the Korean War, President Harry Truman, on April 11, 1951, relieved General MacArthur of his command of U.S. forces in Korea. MacArthur's firing set off a major uproar among the American public. Arriving in San Francisco on April 17th, 1951, the General was given a hero's welcome. This photograph shows him, his wife Jeane, and his young son Arthur coming down the ramp of the plane. All three of them have signed this picture.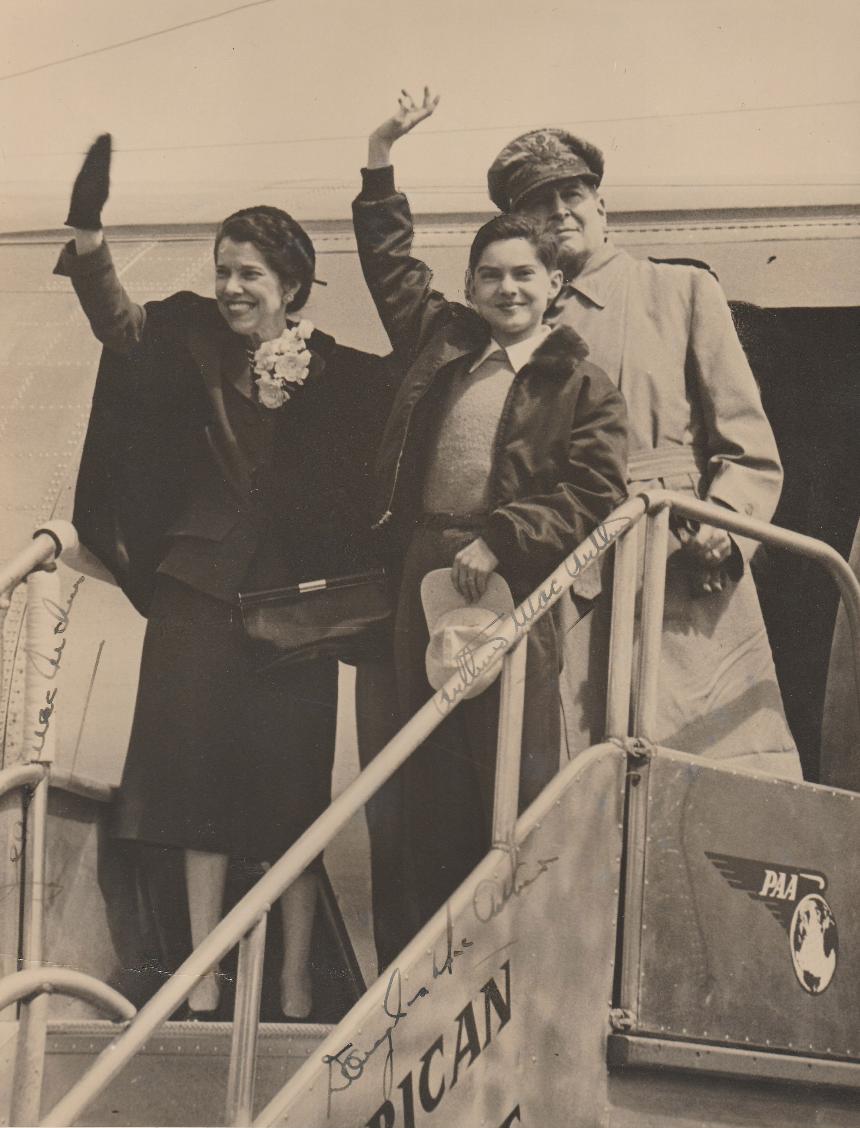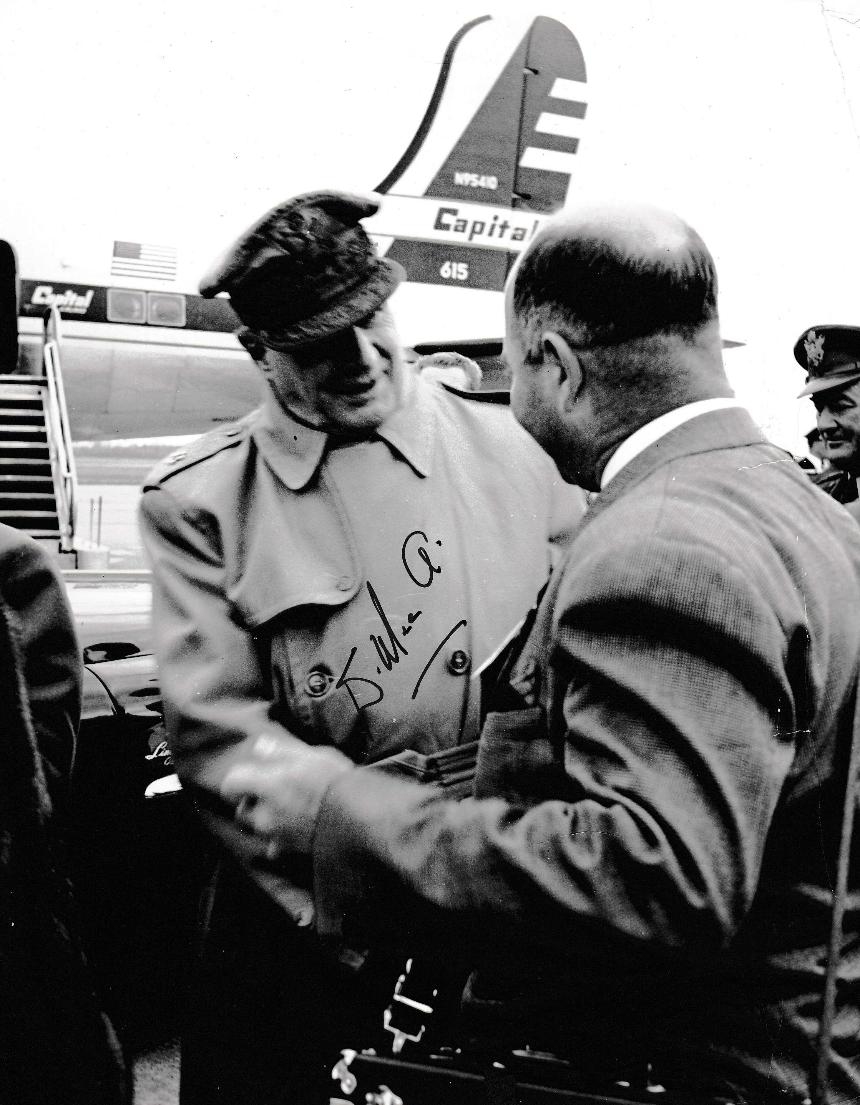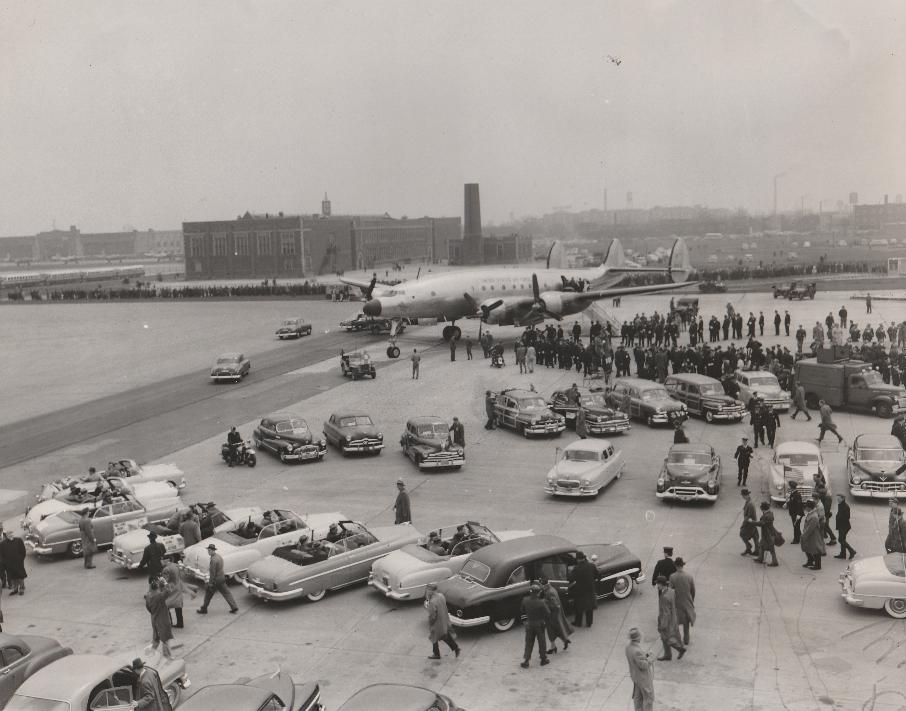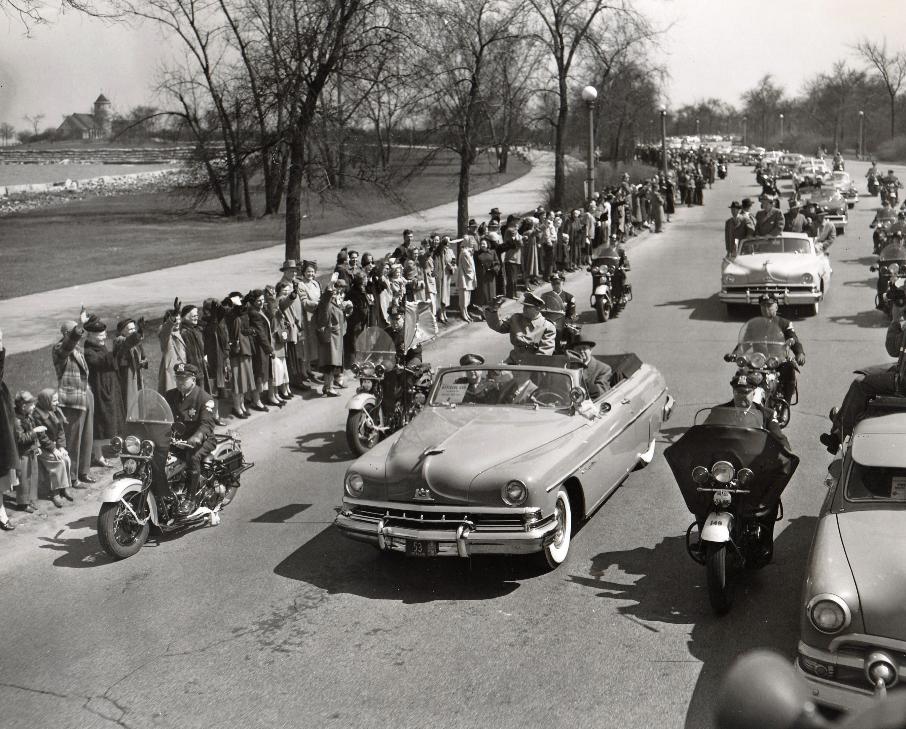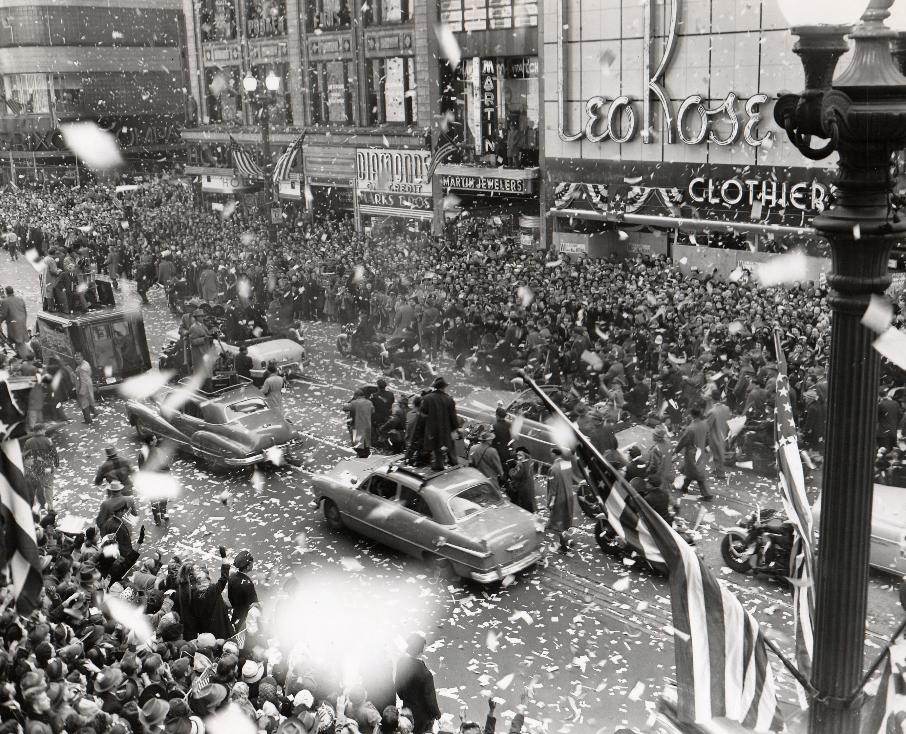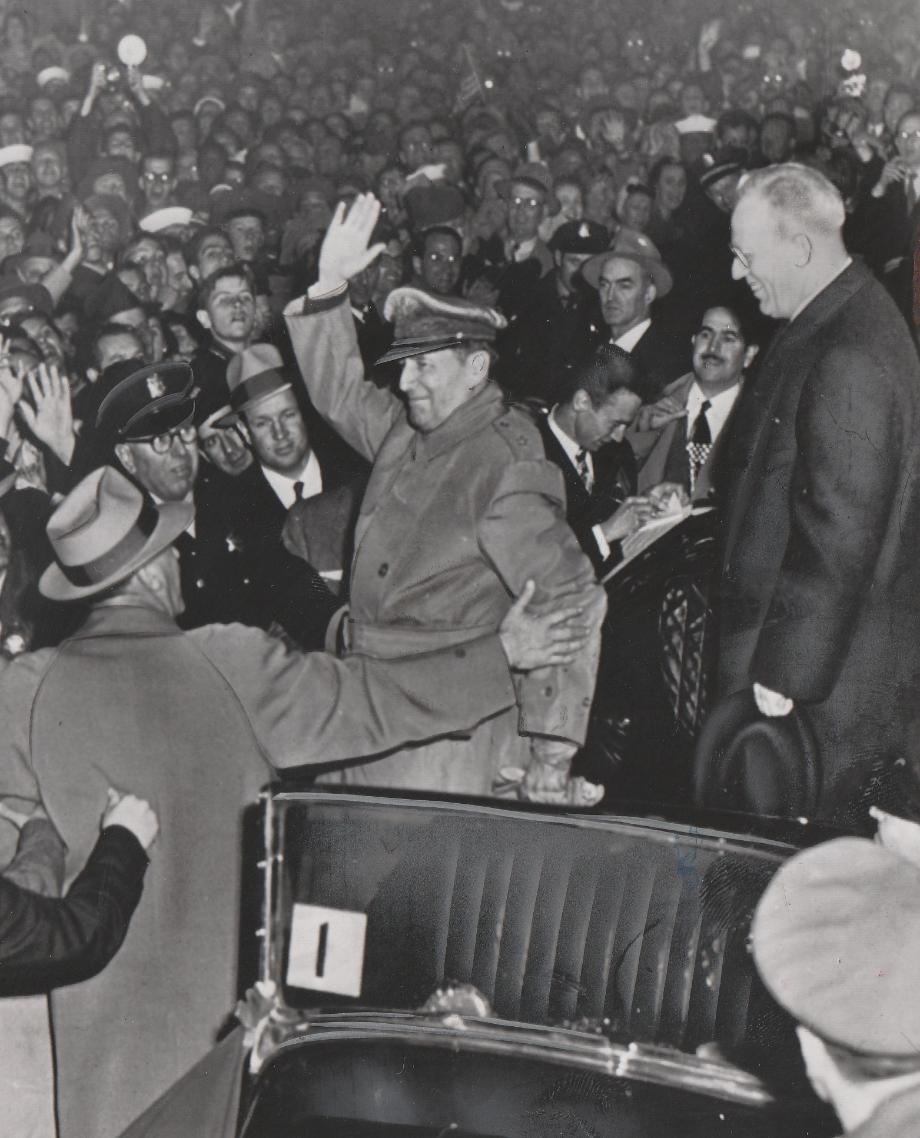 MacArthur welcomed in California. Governor Earl Warren is at the right.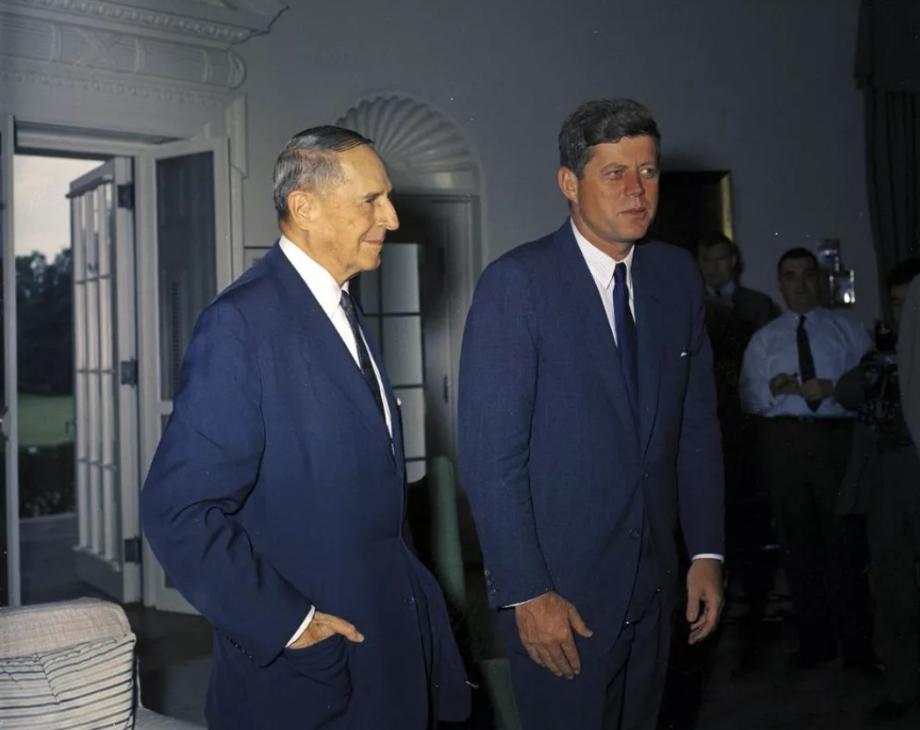 MacArthur and President John F. Kennedy at the White House, 1962