Stalin Forwards Documents To Poskrebyshev, HisPersonal Secretary In 1953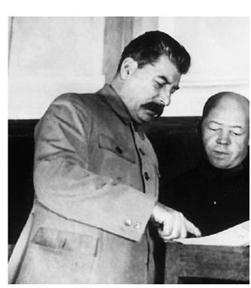 Alexander Poskrebychev was a Soviet politician and a state and Communist Party functionary. A member of the Communist Party since March 1917, he was chief of the special department of the Central Committee of the Communist Party (personal chancellery of Stalin, 1928–1953). In 1934, Poskrebyshev was elected a candidate member of the Central Committee at the 17th Congress of the CPSU. At the next two Congresses, he was made a full member. He stayed in Moscow, working with Stalin, during the Second World War. Poskrebyshev was also involved in the planning of military operations. He prepared documents for the Tehran, Yalta and Potsdam conferences, and participated in the work of the last two. Poskrebyshev worked almost 24 hours a day during the Second World War. He came home at 5 am and returned to work at 10 am. People who knew Poskrebyshev called him the living encyclopedia. He always had the answer to anything. As part of his job as private secretary, Poskrebyshev took down Stalin's dictation and organized his diary. He was also the first port of call for anyone wishing to see the Soviet leader. When Stalin was at his dachas in the Caucasus, the only visitors would be those specifically allowed by Poskrebyshev and Nikolai Vlasik, Stalin's chief bodyguard. In 1939 , during the Great Purge, Beria had Poskrebyshev's second wife arrested for counter-revolutionary liaisons with Trotsky. In 1941, despite his attempts to save her, she was executed. Stalin removed Poskrebyshev from his position in the Special Section and from his role as personal secretary in 1952, under pressure from Lavrenty Beria. In 1953 he was removed from active political life and forcibly after coming into connection with the Doctor's Plot. He was implicated as being part of a conspiracy with Viktor Abakumov. Stalin used envelopes like the one below to send documents back and forth to his Ministers. This one is dated 1953. He scribbled, in his typical blue pencil, "To Poskrbyshev or Chernukha from St (alin)." The envelope is dated in another hand at bottom left corner, January 1, 1953, three months before his death. Chernukha replaced Poskrybeshev as Stalin's personal secretary during the last months of Stalin's life during the period when he had lost trust in everyone, including Poskrybeshev.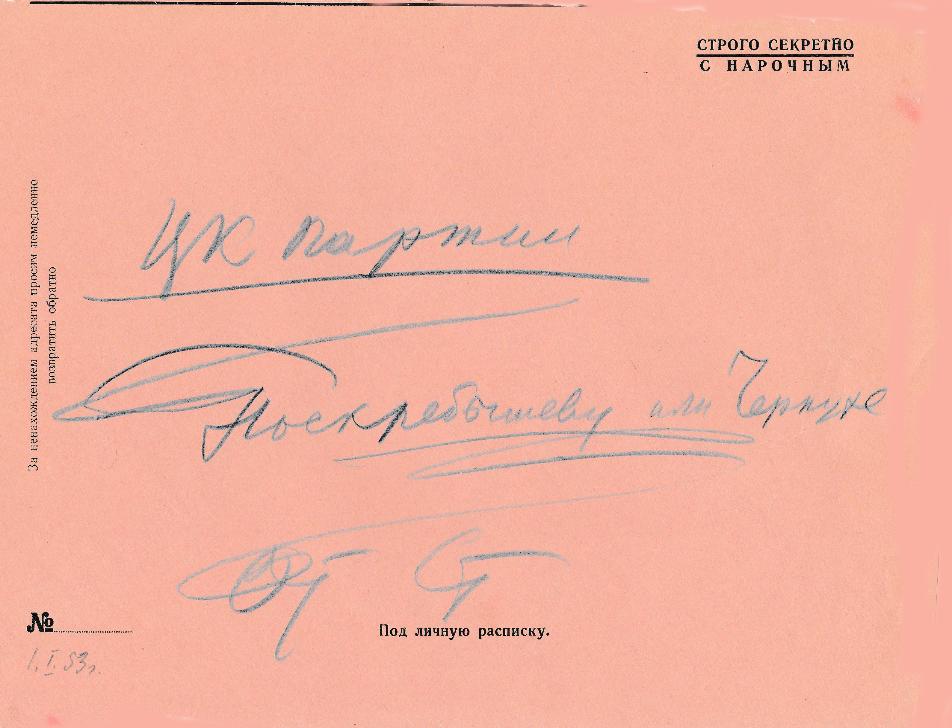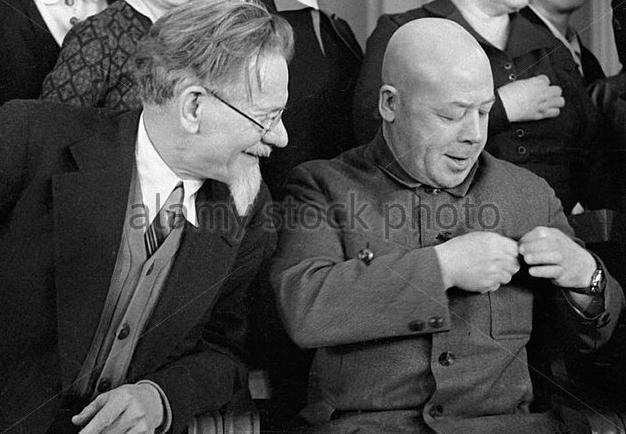 Alexander Poskrebyshev with Mikail Kalinin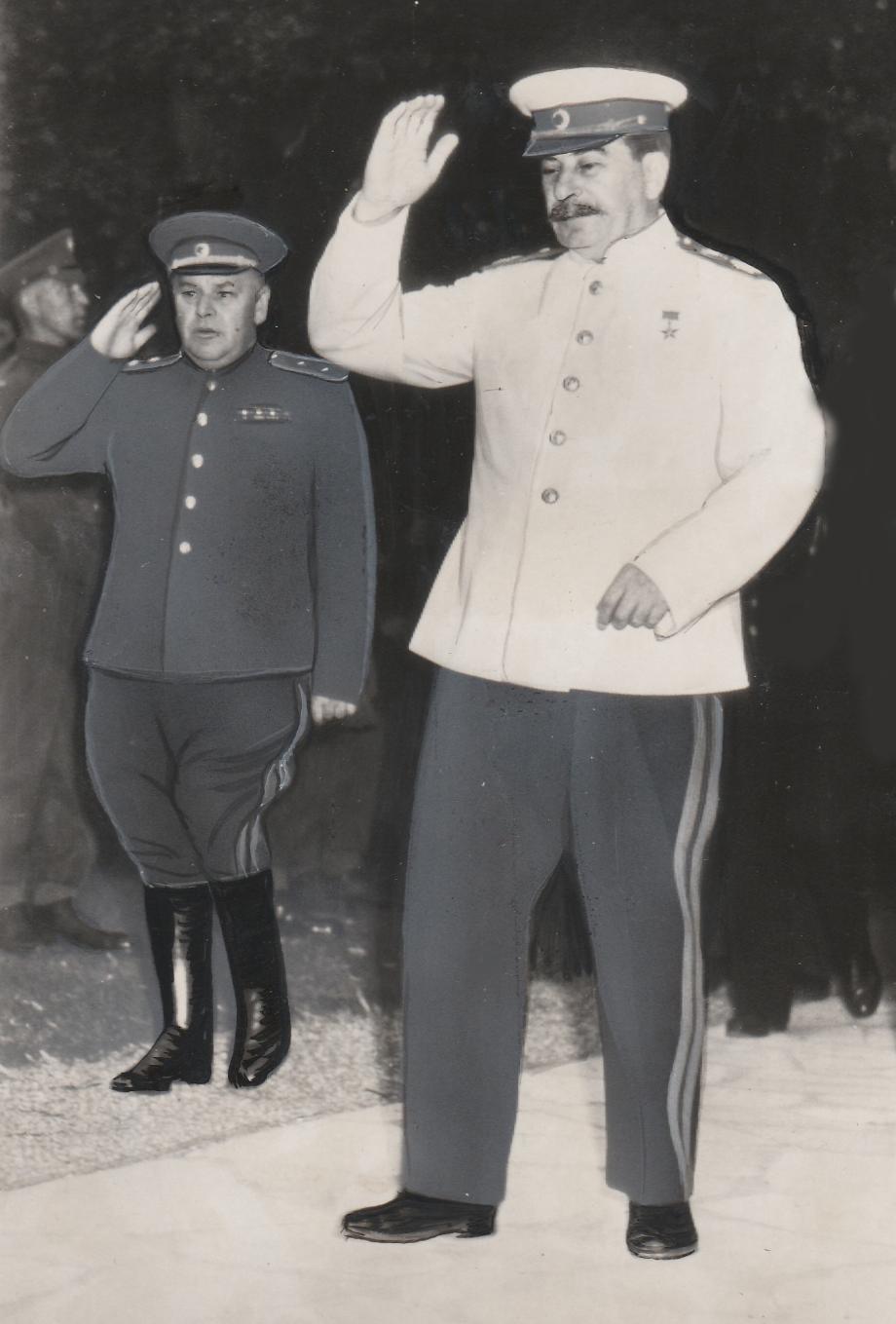 Stalin and Poskrebyshev, Circa 1950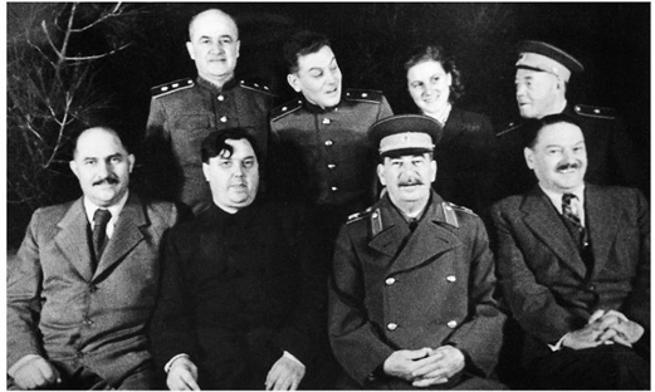 Poskrebychev (in the back on the right) with Stalin, Lazar Kaganovich, Vyacheslav Molotov, Andrei Zdhanov, Vasily Stalin, and Svetlana Stalin.