Signed Photograph Of President Roosevelt With Leg Braces, 1920s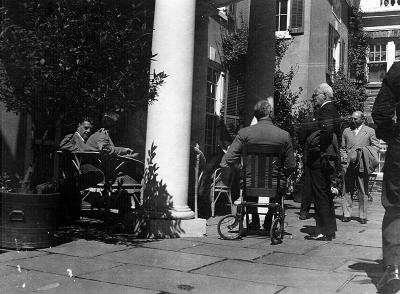 Franklin D. Roosevelt's paralytic illness began in 1921 when he was 39 years old and vacationing at Campobello Island. Two weeks later he was diagnosed with polio. He laboriously taught himself to walk short distances while wearing iron braces on his hips and legs by swiveling his torso, supporting himself with a cane. The press had a "gentleman's agreement" not to photograph or film the President in his wheelchair or to show his leg braces. When photographers violated the ban the Secret Service would empty their cameras, expose their film to sunlight, or smash their plates. This very rare inscribed photograph of FDR with a group of New York State officials, probably taken not too long after the onset of his illness, clearly shows his leg braces. He later had them painted black so they would not show up in photographs. The picture is inscribed to Herman W. Merkel, a New York State official.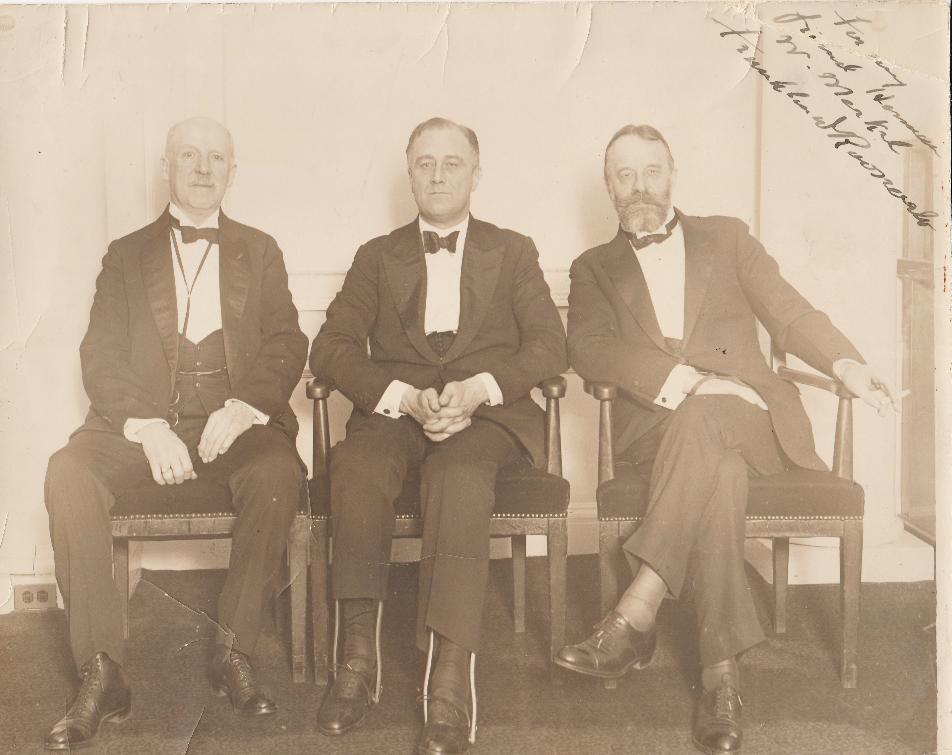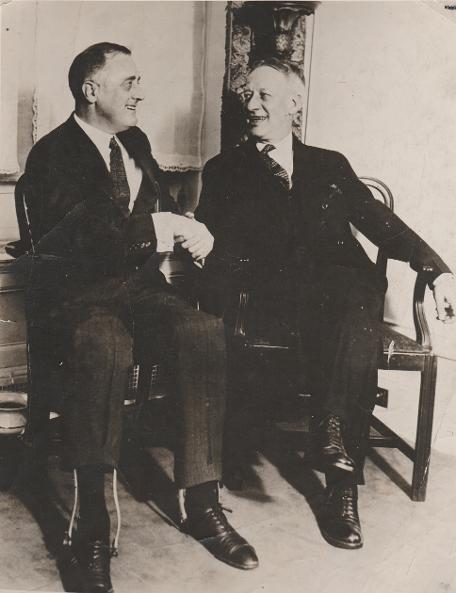 Another photograph of FDR with Governor Alfred E. Smith from the 1920's showing his leg braces.