General MacArthur Writes To Newspaperman About The Importance Of Sports, 1961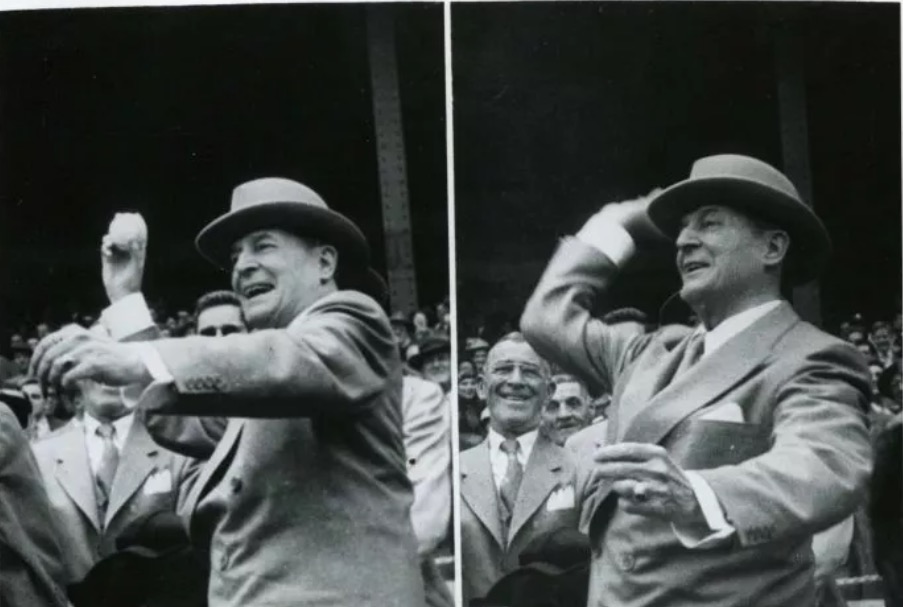 Douglas MacArthur had a life-time love of sports. As a young man at the Texas Military Academy he participated in tennis and played football on the school team. In 1927 he served as President of the U.S. Olympic Committee. At West Point he played left-field for the Academy's baseball team. In 1927 he served as President of the United States Olympics Committee. In later years he helped mediate a dispute over amateur sports at the request of President Kennedy. He was often seen at Championship Boxing Matches at Madison Square Garden and at World's Series Games. In this February 8, 1962 letter to a Chicago newspaperman, MacArthur lauds the benefits of sports and refers to an old friend, Arch Ward, the sports editor of the Chicago Tribune who is credited with creating the first All-Star Game in 1933. His closing statement in the letter is ironic since his only son, Arthur MacArthur IV, had little interest in sports and went on to become a concert pianist, writer, and writer. Arthur had no interest in pursuing a military career.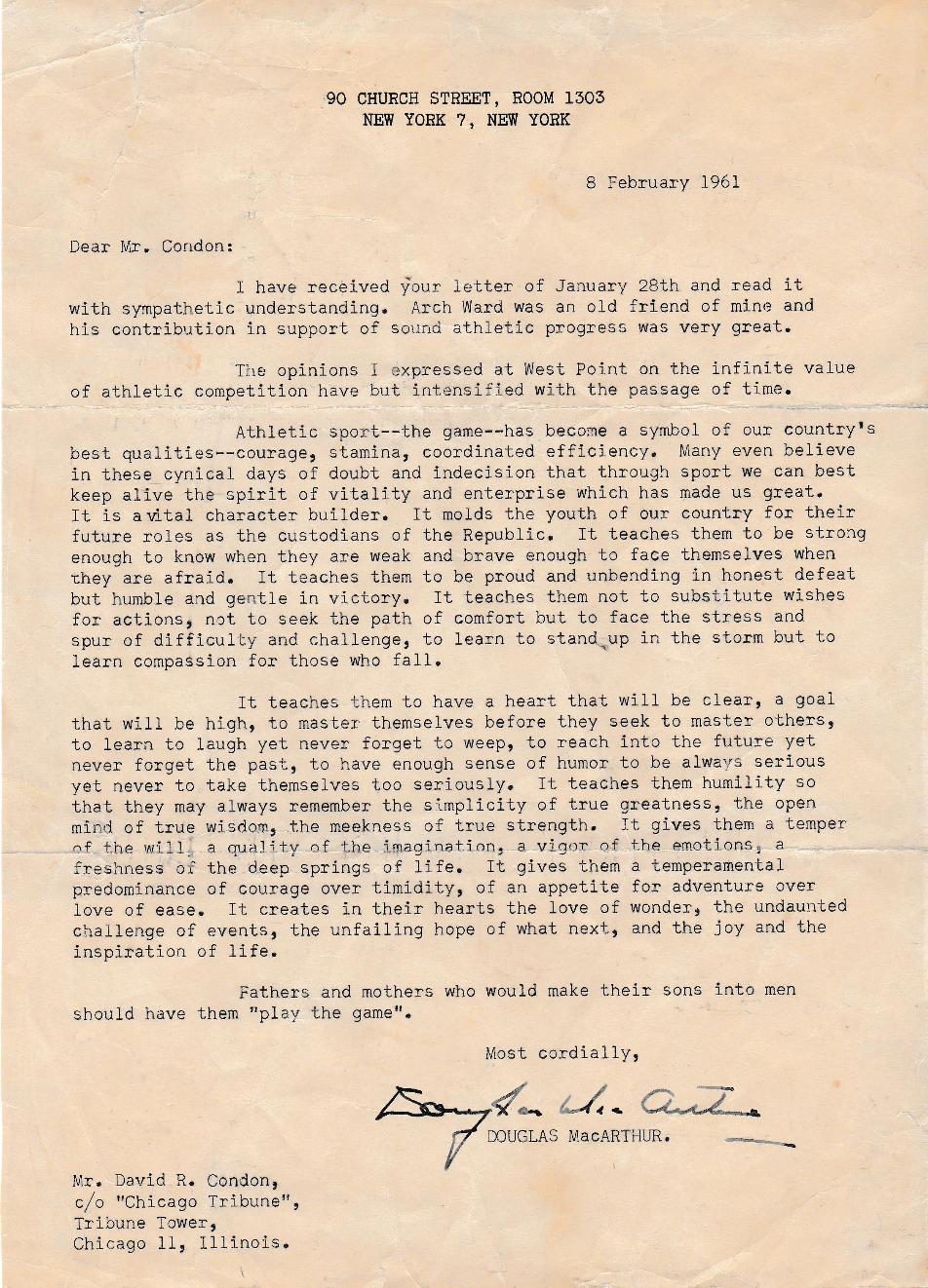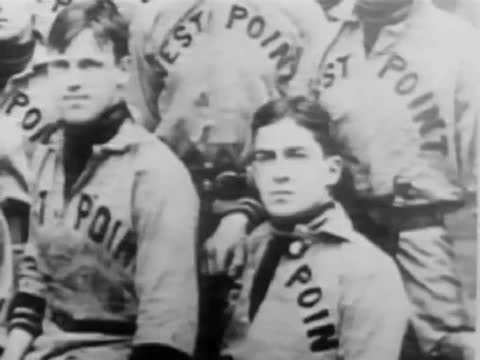 PRESIDENT KENNEDY URGES PHYSICAL FITNESS, 1961 Addressing the Football Hall of Fame Dinner, the President touches on his career in the Armed forces under General MacArthur.