MacArthur Serves As Military Adviser To Philippines President Manuel Quezon, 1935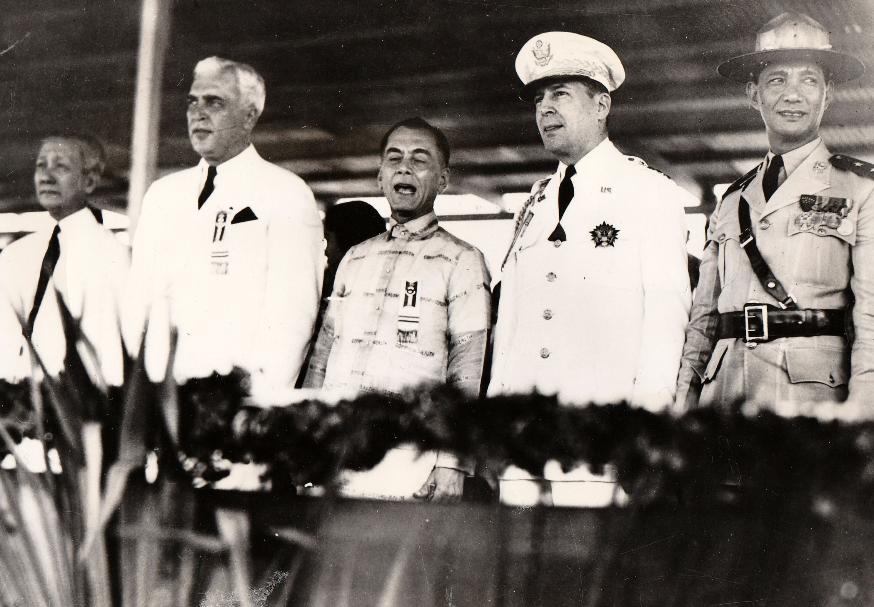 Left to Right - Vice-President Sergio Osmena, Paul V. McNutt, U.S. High Commissioner, President Manuel Quezon, Field Marshal Douglas MacArthur, General Paulino Santos, Chief of Staff of the Philippine Army.
Completing his time as Chief of staff of the U.S. Army in late 1935, MacArthur was invited by Philippines President Manuel Quezon to oversee the formation of the Philippine Army. Made a Field Marshal of the Commonwealth of the Philippines he remained in the U.S. Army as the Military Adviser to the Commonwealth Government of the Philippines. Arriving in Manila, McArthur and his aide, Major Dwight D. Eisenhower, were forced to essentially start from scratch while using cast off and obsolete American equipment. Relentlessly lobbying for more money and equipment, his calls were largely ignored in Washington. In 1937, MacArthur retired from the U.S. Army but remained in place as an advisor to Quezon. It was while he was in Manila that his beloved mother passed away, a loss that would affect him deeply.